Since 2014, we have delivered comprehensive Telehealth training and consultation to a global network of more than 35,000 healthcare organizations and professionals.
We offer clinicians superior continuing education products and customer support. 
Get to know us and explore our extensive resources!
Our Mission, Vision, & Values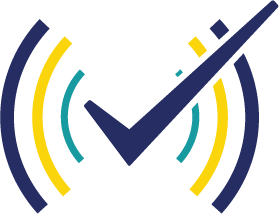 OUR MISSION
is to provide high-quality telehealth training and consultation for health professionals and organizations.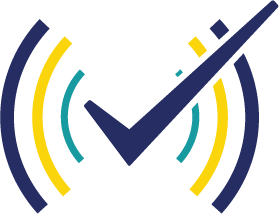 OUR VISION
is that every individual searching for a telehealth specialist can find one who is qualified, informed, and ethically trained.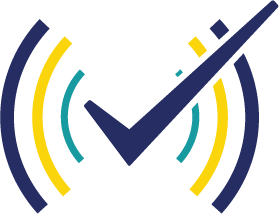 OUR VALUES
include excellence, honesty, fidelity, growth, kindness, integrity, innovation, and collaboration.
These guiding values reinforce our pledge to be a name you can trust for telehealth education.
Please Join us for a Virtual 3-day Conference
TELEMENTAL HEALTH SUMMIT 2023

MARCH 20-22, 2023
Specializations for Behavioral Health
Online therapy has been an effective lifeline and is here to stay! In 2023, we're gathering the nation's top behavioral and telehealth experts for our virtual 2023 SUMMIT to discuss providing specialized behavioral health services remotely. Join us for the 2023 SUMMIT as we continue to offer a variety of telehealth-related topics and help you explore those that are most beneficial for you.
The Telehealth Certification Institute (TCI), founded in 2014 by Raymond Barrett, delivers comprehensive telehealth training and consultation services to a global network of healthcare organizations and professionals. At TCI, clinicians can find the space to develop meaningful relationships with behavioral health colleagues. Our company motto – Learn-Connect-Refresh – emphasizes this deep spirit of collaboration.
We pride ourselves on equipping healthcare clinicians, educators, and medical practitioners with the competencies to best serve their communities. Training programs at TCI focus on the ethical, legal, technological, and clinical frameworks for providing telehealth sessions effectively.
To achieve this, we've developed over 180 courses in our online CE marketplace (including our popular TeleMental Health Training Certificate program) and certificate tracks for various specialists. We also frequently provide ongoing continuing education opportunities at no cost to those looking to build their telehealth knowledge base.
We envision a world where every client can access a well-trained telehealth professional when they need one, and we invite you to learn more about us as you consider joining our network of 40,000 clinicians who are TCI-trained.
The effects of COVID on telehealth have led to a viable and sustainable solution to many of the challenges facing healthcare delivery in the U.S. Virtual healthcare services are now one of the fastest-growing areas in the healthcare industry. According to Centers for Medicare & Medicaid Services (CMS) reports, from March to October 2020, 68 million telehealth services were delivered, showing a 2,700% increase compared to 2019 reports.

I have been a substance use counselor for nearly 17 years. When I started, a patient that used opioids or heroin was uncommon; now, if a patient has not used opioids or has never overdosed, we are mildly surprised. When suboxone (buprenorphine) arrived on the scene, we all thought our opioid crisis was over; little did we know. I was talking to one of my coworkers, who is friends with one of the local EMTs; she stated that our town has 6-10 overdoses daily. The population of our town is only around 100,000 people.

Technology in Couple and Family Relationships I can remember the first time I ever used the Internet. I was just starting high school and my parents had gotten a computer with something called "Prodigy", an online service allowing dial-up connection to the Internet. I can still hear the sound of the modem waiting for the screen to come up; the anticipation of when the connection would be made; and being amazed I could write a report without looking up something in the musty, nearly-complete set of Funk & Wagnalls New Encyclopedia in the dank and webby basement. No disrespect to Funk & Wagnalls, but there was something more magical about being able to have information with the satisfying click of a keyboard. Fast forward 30 years: I have built a career on investigating how that little click of a mouse and the buzz of a modem coming to life has impacted nearly everything we do in our relationships. The speed with which we have adopted our technologies is unlike any other advances in...

Dr. Jonathan Neufeld, the Program Director of the Great Plains Telehealth Resource and Assistance Center (gpTRAC) has spent the last 15 years steering healthcare organizations toward telehealth solutions. When he began his work in the field, few people were talking about telehealth technology; but once COVID-19 entered the picture, healthcare organizations realized that this underutilized treatment option became a necessity for patients and providers. In this video interview, Dr. Neufeld identifies factors that organizations should consider when integrating telehealth technology into their practices, current technology constraints for treating patients, and a glimpse of the technological future that could be awaiting us.