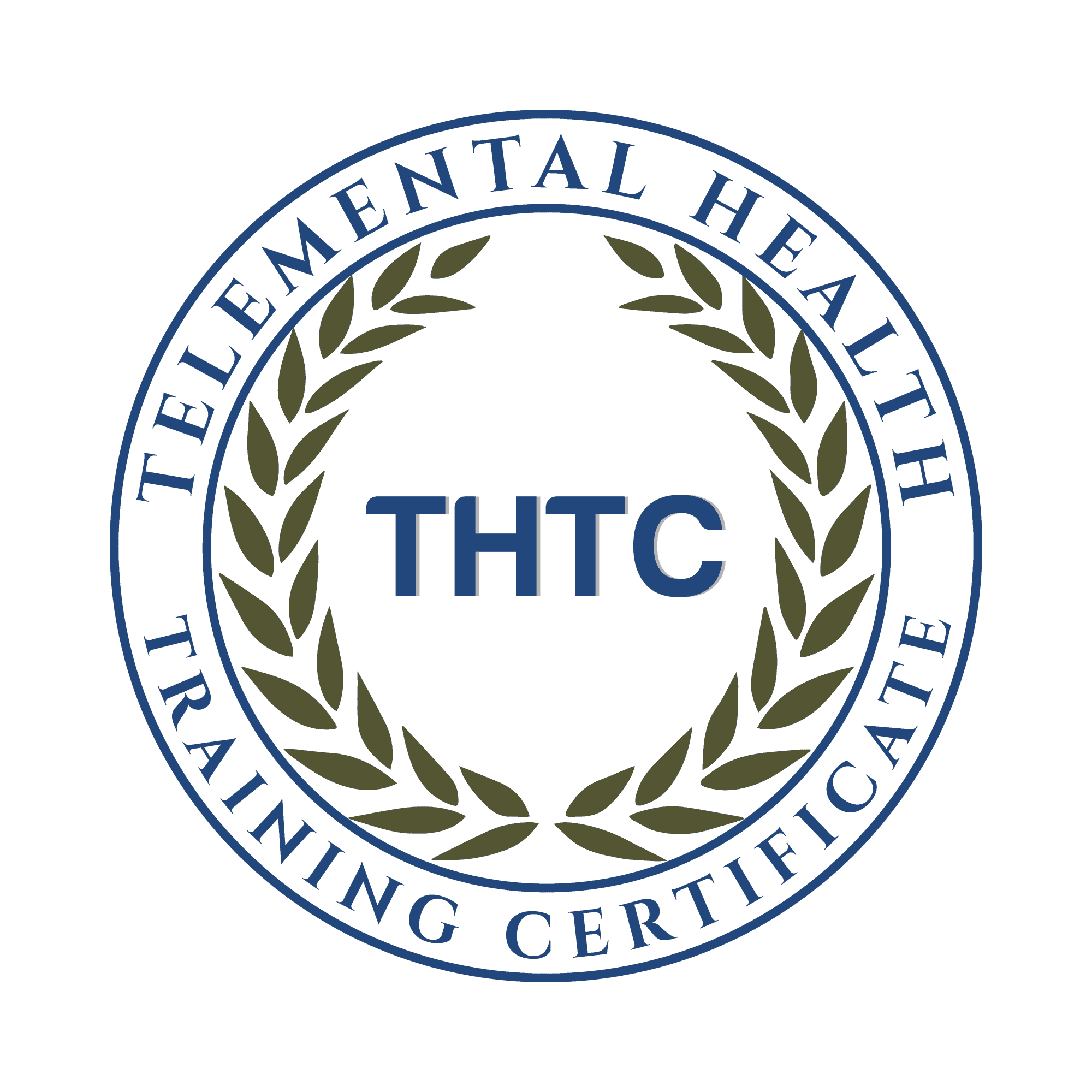 The TeleMental Health Training Certificate (THTC) is awarded to dedicated telemental health clinicians who have successfully completed the full THTC program. The TeleMental Health Training Certificate (THTC) program provides evidence-based, advanced, and comprehensive training which prepares clinicians to offer behavioral health services while in a different location than the client through the use of technology. The target audience for this program is any behavioral health professional, including but not limited to, counselors, social workers, marriage and family therapists, psychologists, physicians, nurses, and chaplains.
There are several other terms used for TeleMental Health such as E-Psychology, Technology-Assisted Social Work, Web-Based, Virtual, Distance Counseling, Telebhavioral Health, Telehealth, TeleMedicine, Online Counseling, Skype Counseling, and Tele-Therapy.
Clinicians who have earned the THTC take special consideration of their clients' privacy as it relates to the use of technology, and the needed effort to ensure that they remain up-to-date on the best practices of providing services remotely.

The THTC certificate requires completing all of the following courses:
Introduction to TeleMental Health

Legal Aspects of TeleMental Health

Ethics of using Technology in Behavioral Health

HIPAA Compliance for Mental Health Professionals

Ethical, Legal, and Clinical Aspects of Selecting Technology

Emergency Management Planning for TeleMental Health

Screening for Fit for TeleMental Health Services

Ethical and Clinical Skills of Video and Phone Sessions
The THTC alumni have awarded our program with the top ratings for its high-quality content, delivery, instructor, and customer service.
Click here to get started on earning your THTC certificate!