Earn your Animal Assisted Therapy Interventionist Credential (AAT-I)
Or Continuing Education Hours in Animal Assisted Therapy
The Animal Assisted Interventionist (AAT-I) Credential
The Animal Assisted Therapy Interventionist Credential (AAT-I) is a distinction awarded to qualified clinicians who have successfully completed the comprehensive AAT-I program.
The AAT-I Interventionist Program consists of a series of seven online, self-paced courses and an in-person 3-day experiential intensive which provides professionals with in-depth theoretical knowledge regarding the practice of animal-assisted therapy across a variety of settings with various populations. This combination of the online courses and the experiential learning course allows professionals to apply and practice their knowledge gained through the online courses in a live setting with a variety of therapy animals, receiving feedback and processing the experience to gain their AAT-I credential. The experiential intensive is held in a variety of farm and nature settings to help professionals understand the breadth and depth of location options to practice AAT.
The AAT-I program is designed for licensed/certified professionals to learn how to utilize Animal-Assisted Interventions ethically and intentionally per the American Counseling Association's AAT-C Competency Requirements. This program is developed by an instructor with a Doctorate in Counselor Education and Supervision, as well as a practicing Animal-Assisted Therapist with almost two decades of experience. The program content has been reviewed by an advisory board of relevant professionals (e.g. LPC's, LCSW's) to ensure quality and relevance to a breadth of professionals seeking AAT certification and/or CEU's. Your instructors believe in the evidence-based healing power of the human-animal bond. According to the American Veterinary Medical Association (AVMA, 2018), "The human-animal bond is a mutually beneficial and dynamic relationship between people and animals that is influenced by behaviors that are essential to the health and well-being of both. This includes, but is not limited to, emotional, psychological, and physical interactions of people, animals, and the environment." This program teaches you how to be co-therapists in a triadic relationship with animals in a variety of settings to accelerate growth and transformation via the mind, body, spirit connection.
Earning a certification, credential, or certificate in a specialty validates your knowledge and expertise and demonstrates your commitment to providing high-quality, evidence-based treatment. Upon completing the program, you'll receive your Animal Assisted Therapy Interventionist Credential (AAT-I) to be added to your existing credentials.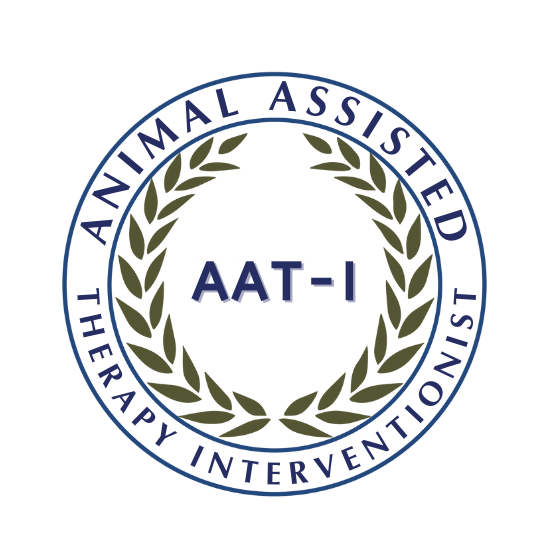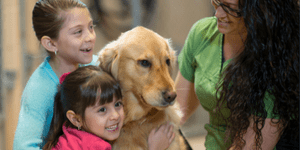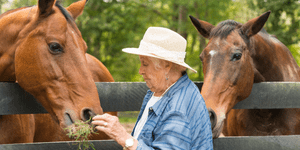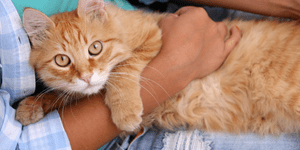 How to earn your AAT-I Credential:
Complete the entire AAT-I program, which includes the following courses:
1. The History of AAT and AAT Principles, 4 CE hours
2. Animals as Co-therapists: Selection, Behavioral, and Training Considerations, 2 CE Hours
3. AAT Competencies and Multicultural Considerations, 7 CE Hours
4. Introduction to Equine Facilitated Psychotherapy 13 CE Hours
5. Animals as Co-Therapists: Blending Animal Interventions with a Range of Professional Theoretical Orientations, 11 CE Hours
6. Animals as Co-Therapists: Exploring Animal Assisted Interventions Across Professions, Settings, and Populations, 17 CE Hours
7. Developing Treatment Plans and Tracking Outcomes, 10 CE Hours
8. AAT-I Live Intensive Course (Onsite in NC), 21 CE Hours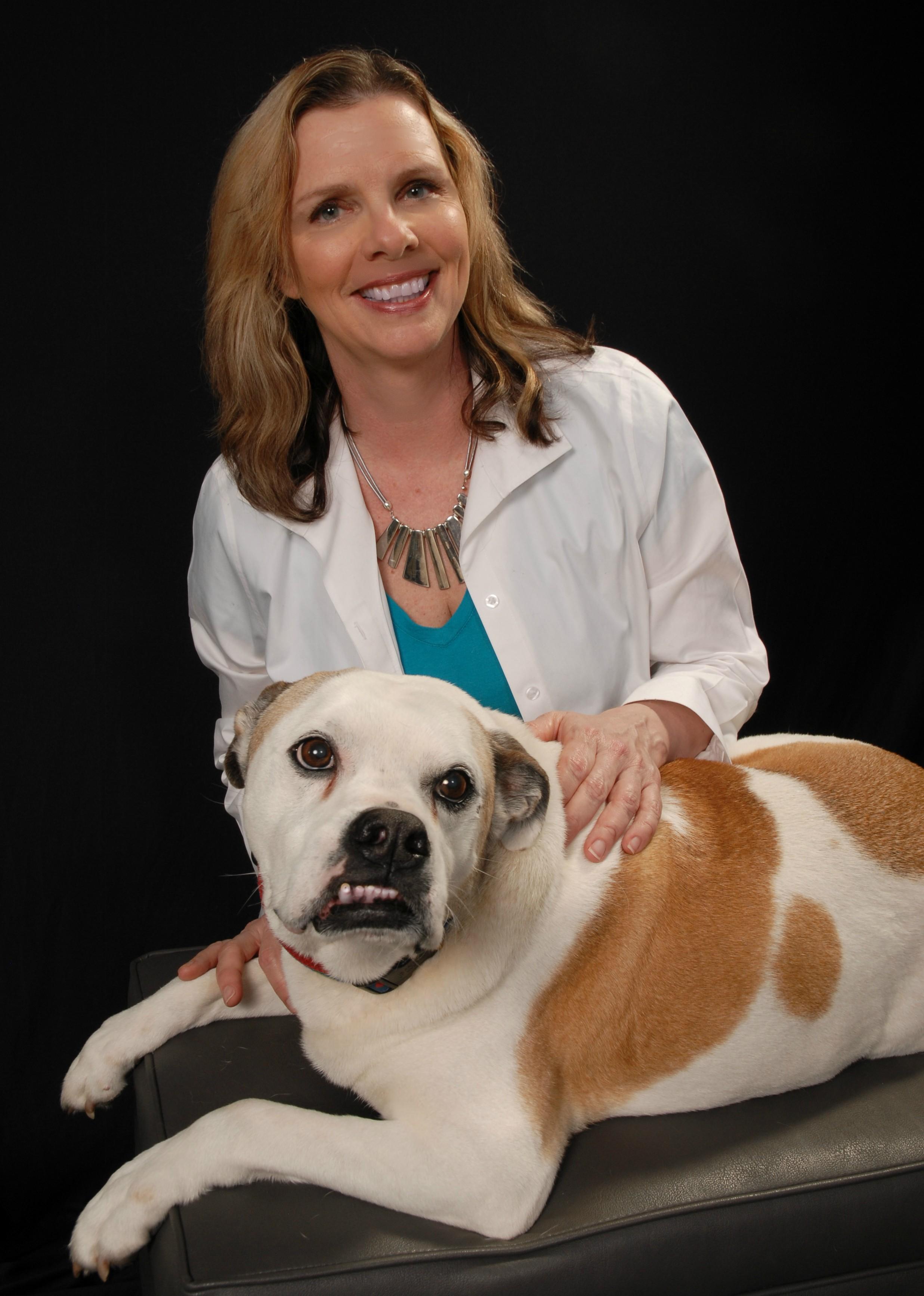 Ed.D, LCMHCS, AAT-I, CCTP, THTC, CYT-200
Dr. Christina Strayer, Ed.D, LCMHCS, LCAS-A, AAT-I, CCTP, THTC, CYT-200 is a Licensed Clinical Mental Health Counselor and Supervisor, Licensed Clinical Addictions Specialist-Associate, Pet Partner Team Evaluator, Animal Assisted Therapist-Interventionist and Life Coach with her coaching practice E.E.C.H.O. (Education and Energy Coaching with Horses and Others, LLC) in North Carolina. Her private practice is Animal Assisted Therapy of the Triangle. She is trained in a variety of Integrative Therapies including Art, Yoga and Mindfulness. Her theoretical approach is Client-centered and Holistic. Along with her mini goats, avian, equine, canine and crustacean helpers, Christina combines her study of the power of the Human and Animal Bond in healing with proven counseling theories and techniques to guide clients in reaching their goals.
She has a diverse background in counseling and teaching. She is the Lead Instructor for the Animal Assisted Therapy Interventionist (AAT-I) certification course. She has served as an adjunct professor at Campbell University in the Counselor Education department. She has traveled and conducted AAT seminars for PESI, a national continuing education organization and conducts Seminars/Workshops/Groups locally on a variety of Mental Health/Wellness topics. She primarily works in the areas of PTSD, Panic Disorder, Crisis Intervention, Compassion Fatigue, Stress, Trauma, Grief and Loss, Anxiety, Addictions, Depression, Goal setting, Consultation, Self-Esteem, Conflict resolution, Social Skills, Team Building and Life Balance/Transitions.
Christina graduated from the Doctoral program in Counselor Education and Supervision through Argosy University in Sarasota, FL. She obtained both a Master of Science in Counseling and Human Development with a concentration in K-12 School Counseling and a Bachelor of Science Degree in Psychology from Radford University in Radford, Virginia. She completed her Doctoral dissertation in AAT with Dooli, a rescue English Bulldog/Boxer mix, who was a dear family member and a beloved therapy dog to many over the years.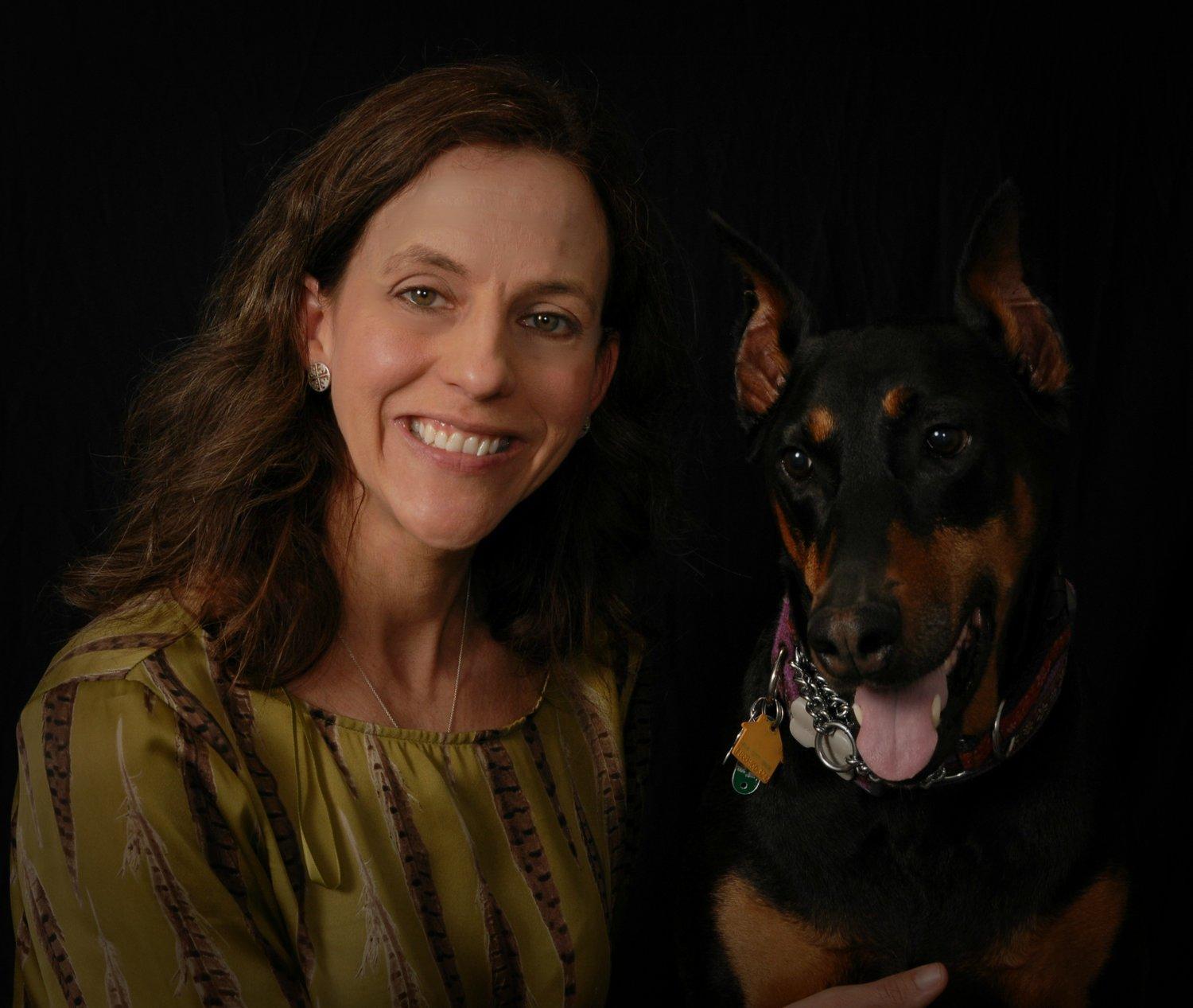 Sarah Jones, has a Master of Arts in Clinical Mental Health Counseling, is a Licensed Clinical Mental Health Counselor (LCMHC) in North Carolina. Sarah has a diverse background with an MBA, certificate in business and executive coaching, certificate in organizational change management, and experience as a corporate trainer until she decided that she wanted to return to school to enable her to focus more deeply on the change and growth process of individuals. Sarah teams up with her rescue dogs Ella or Cricket, who are co-therapists, or with horses and other farm animals to bring a unique approach to her work with adolescents, adults, and couples. Her clinical counseling experience includes providing individual and group counseling in an agency setting to victims of domestic violence. In addition, she has provided individual counseling to clients coping with issues ranging from stressful career transitions, anxiety, depression, grief, bipolar disorder, and PTSD. She has also worked with couples dealing with communication issues and conflict.
Sarah graduated from Wake Forest University with a master's degree in Clinical Mental Health Counseling in 2018. She obtained her bachelor's degree in Psychology from Duke University. She has two registered therapy dogs with Pet Partners and volunteers with her dogs regularly. She also volunteers with a dog rescue group and has rescue dogs as her co-therapists.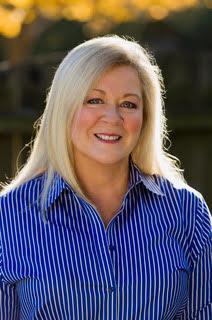 Founder of Susan Arnold Coaching, LLC and Senior partner with Excellerate Solutions, Inc.
Susan Arnold is the founder of Susan Arnold Coaching, LLC and is a Senior partner with Excellerate Solutions, Inc. Her specialties are long-term performance excellence, sustainable self-motivated change and leadership development. She engages with clients to have them see and think in new, clear and powerful ways. As an executive coach, Susan has worked with individuals in organizations such as SAS, Northrop Grumman, BiogenIdec, Shire, Synergy Research, Earthfare and the US Air Force.
Susan, through her entrepreneurial spirit, founded several businesses to guide individuals to maximize their career potential. She is committed to helping individuals to grow personally and professionally resulting in deep, lasting, transformative change. Over her 20-year business career with Fortune 500 companies such as Northrop Grumman, Susan has developed the people and business skills necessary to address diverse issues and deliver outstanding results. She is a leader with first-hand experience in the strategic, operational and financial aspects of running a business. Over her career she has worked in the areas of teaching and performance models, operations, sales, and general management with profit and loss responsibility.
As owner of private companies, Susan has consistently exceeded annual sales, marketing and profit goals. She built a reputation for a strong work ethic, professionalism, and clients exceeding their goals and expectations. With these results, this put Susan in the top of her field nationally and internationally. Given this skill set, she has taken individuals from mediocre performance to highly skilled professionals.
Susan has been an executive coach for over 10 years and has been a Master Passion Profiler Coach for 6 years. Susan received the distinction of Certification from the International Federation of Coaches from the Coaches Training Institute (CTI) and is a graduate of the Co-active Leadership Institute, a globally recognized program devoted to increased perception and expansion of other's inherent strengths so to create powerful alliances and achieve mutual goals within one-to-one and team relationships. She also holds certifications in Equine Assisted Learning, a landmark industry devoted to executive leadership and development with the assistance of horses. Susan is a certified NLP practitioner and is currently completing her Master Practitioner Certification.
Ready to Begin Your Animal Assisted Interventionist Training?