, ‍
Our recent interview explains how behavioral health clinicians can automate their session notes with ambient technology.  Most clinicians dread the task of documenting their clinical sessions.  This interview shares how other professions are currently using AI technology to do it for them.
Community health centers have demonstrated our ability as behavioral health providers to adapt to the need for virtual services.  The Navigating the digital divide: providing services to people with serious mental illness in a community setting during COVID-19 article shares several innovative services that Connecticut Mental Health Center (CMHC), a community mental health center located in New Haven, Connecticut, has implemented to meet the current need.
The goal of our interviews is to share innovations with all behavioral health providers.  Please consider us interviewing you on how you have been meeting the current needs of your clients.  Sharing what has worked -and even the challenges faced- with clinical innovation helps to move our profession forward.  Email our support team ([email protected]) if you are interested in sharing your innovations with others.
---
‍Of Substance is turning Movies into a
Utilitarian Tool for Behavioral Change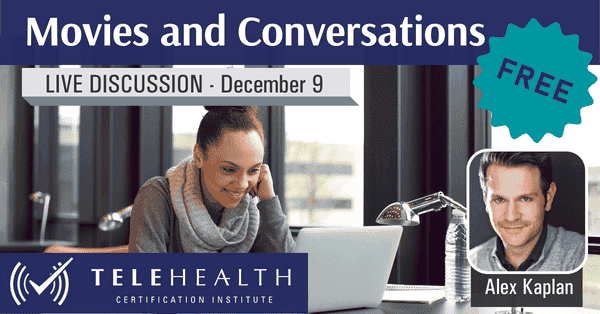 ‍TCI brings our community together to learn a wide range of topics and with a variety of training formats. We welcome you to join us and Alex Kaplan, the co-founder of Of Substance, in an immersive multimedia experience - smoothly transitioning between short movie screenings and deeper conversations - working to change our relationships with struggle and growth.
During this unique experience Alex will present short films and then follow with discussion to help you and your clients find long-term transformation and perspective-shifting for behavioral change.

Join us for this  Live Interactive Discussion
Friday, December 9, 2022 - 1:00-2:30 pm Eastern
No CEs are offered with this event, just great content
Invite all of those who may benefit!
---
We'd love to hear from you. Your feedback helps us create courses that meet your unique needs. Questions or comments? Contact us! 
Chat with us on our website between 8am and 8pm (Fridays until 6pm) - all times listed in Eastern

Call or text us at 585-687-8837
We look forward to hearing from you soon!
Sincerely,
Raymond Barrett
CEO and Founder
We're on social media, too! Follow us to stay up-to-date on what's new in Telemental Health.