---
 Using Technology to Address Social Determinants of Health in Rural Communities
Derek S. Landes, MSW, the telehealth coordinator of Missouri Rural Health Association, shares insights about the use of technology tools and how they can increase access to services, reduce barriers to care, and improve overall healthcare in rural communities.

Theories of Cyber Communication and Its Impact on Treatment
As we shift more attention to telehealth practice and develop that as an option for our clients, it's important to understand the ways that cyber communication can affect both the relationship and individual. People act differently, depending on their setting, and that is especially true when placed against the semi-anonymity of the internet. This article covers five different theories about how personality and behavior is affected by the constraints of technology and digital mediums. 

---
The goal of our articles and interviews is to share innovations with all behavioral health providers. Please consider us interviewing you on how you have been meeting the current needs of your clients. Sharing what has worked -or the challenges you have faced- with clinical innovation helps to move our profession forward.  Email our support team ([email protected]) if you are interested in sharing your innovations with others.
---
Register and invite all of those who may benefit:
‍Of Substance is turning Movies into a
Utilitarian Tool for Behavioral Change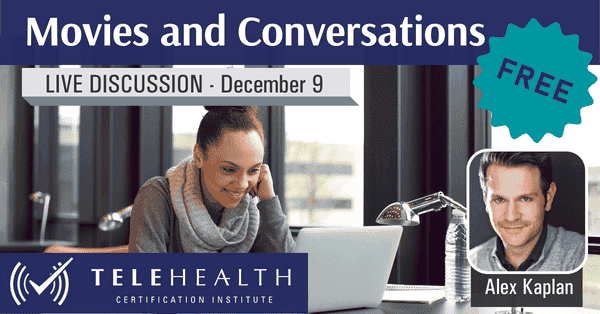 ‍TCI brings our community together to learn a wide range of topics and with a variety of training formats. We welcome you to join us and Alex Kaplan, the co-founder of Of Substance, in an immersive multimedia experience - smoothly transitioning between short movie screenings and deeper conversations - working to change our relationships with struggle and growth.
During this unique experience Alex will present short films and then follow with discussion to help you and your clients find long-term transformation and perspective-shifting for behavioral change.

Join us for this  Live Interactive Discussion
THIS Friday, December 9, 2022 - 1:00-2:30 pm Eastern
No CEs are offered with this event, just great content
We invite you to share this opportunity with all who may benefit!
---
We'd love to hear from you. Your feedback helps us create courses that meet your unique needs. Questions or comments? Contact us! 
Chat with us on our website between 8am and 8pm (Fridays until 6pm) - all times listed in Eastern

Call or text us at 585-687-8837
We look forward to hearing from you soon!
Sincerely,
Raymond Barrett
CEO and Founder
We're on social media, too! Follow us to stay up-to-date on what's new in Telemental Health.