, ‍
There are so many ways to expand your clinical knowledge and skills. We are excited to share blog posts with you today on two valuable approaches to collaborative learning and development. We also have our upcoming Pre-Summit on March 20th which includes opportunities to earn a total of 7 CE hours. Keep reading for details on: 

---
‍Community Wide Mindful Self Compassion Program
a video interview with Vira Salzburn, M.S.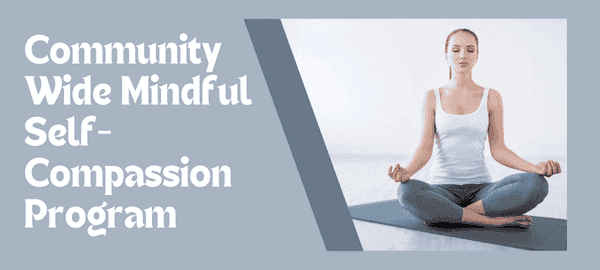 ‍Mindful Self-Compassion offers transformative tools to reduce stress responses and increase resiliency. Based on the evidence-based protocol created by Christopher Germer and Kristin Neff, the benefits of Mindful Self-Compassion have the potential to be far-reaching. In a setting where people can access these tools regardless of income or other factors, they can take in skills they can use for their entire lifetimes. In this article, Vira Salzburn shares valuable insights about applying these tools as a means of suicide prevention and community support.

Salzburn works within her community to provide excellent services that are culturally sensitive, trauma informed, and aimed to help people build resiliency and important life skills. Vira is an MSC Trained Teacher, Applied Suicide Intervention Skills Training Master, and Trainer Trauma Sensitive Mindfulness and Yoga instructor. She earned a Master of Science degree in Management, Organizational Behavior & Leadership from Troy University and a Bachelor of Liberal Arts degree in Humanities from Auburn University at Montgomery and is currently studying human behavior at Harvard University. Salzburn is the Program Director for Safety and Resilience programs at Chatham County Safety Net Planning Council in Savannah, Georgia. Vira is the developer of the community-based upstream suicide prevention approach that uses evidence-based Mindful-Self Compassion programming. 

---
 2023 Pre-Summit Learning Institute
Monday March 20, 2023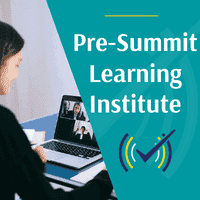 ‍Join us to hear from experts in mental health on the benefits of remote behavioral health services and hear about ways to expand and specialize your telehealth services. The Pre-Summit will be held Monday, March 20th from 11am until 5:30pm Eastern. TCI's 4th annual multi-day virtual conference kicks off Day One with the Pre-Summit on March 20 and we invite you to be a part of these exciting events:
Save the Date  -  Register Now  -  Attend Both Events
*Trauma-Informed Telehealth with Adolescents
with Ritchie Rubio, PhD
and
*Impact of Technology on Treatment
with Raymond Barrett, LMHC, LPC, CEO
Each webinar offers 3.5 CEs for registrants who attend and participate fully!
---
Using Motivational Interviewing in Clinical Supervision
adapt and collaborate with learning and growth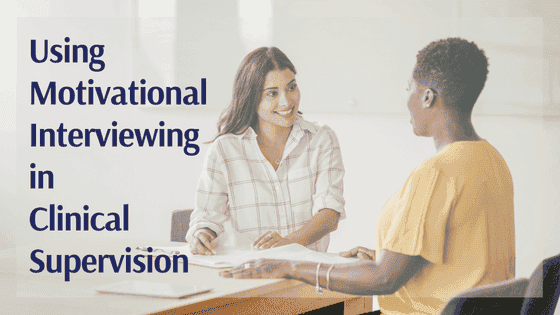 ‍Motivational Interviewing emphasizes relationship-building with empathy, curiosity, and collaboration. Clinical supervisors can apply motivational interviewing techniques to the learning and development stages of their supervisees. As the clinicians grow and advance in their skills, supervisors can adapt Motivational Interviewing approaches to collaborate with their process of learning and growth. This exciting blog article, written by Dayna Guido, outlines the stages of learning and applicable methods from Motivational Interviewing for each step.

Dayna Guido, MSW, LCSW, ACSW has over 40 years of experience as clinical social worker, clinical supervisor, and trainer. She is the author of Creative Ways to Learn Ethics: An Experiential Training Manual for Helping Professionals and The Parental Tool Box: For Parents and Clinicians. Guido taught for 23 years in graduate programs and is in private practice in Asheville, NC specializing in providing clinical supervision and ethical consults. She currently leads virtual supervision groups for fully licensed clinicians and supervision groups for supervisors.
Using expressive arts in therapy, supervision, and training is one of the ways Dayna keeps her own skills evolving and fresh. Recently she developed The Ethical Courage Decision Making Model and is now expanding the idea of Intuitive Mindfulness and how it can be used in clinical settings.
---
Our articles and interviews aim to share innovations with all behavioral health providers. Please consider interviewing with us and sharing how you meet your clients' current needs. Sharing what has worked -or the challenges you have faced- with clinical innovation helps to move our profession forward. Email our support team: (support@telehealthcertificationinstitute.com) if you are interested in sharing your innovations with others.

---
We'd love to hear from you. Your feedback helps us create courses that meet your unique needs. Questions or comments? Contact us! 
Chat with us on our website between 8am and 8pm (Fridays until 6pm) - all times listed in Eastern

Call or text us at 585-687-8837
We look forward to hearing from you soon!
Sincerely,
Raymond Barrett
CEO and Founder
We're on social media, too! Follow us to stay up-to-date on what's new in Telemental Health.