We are thrilled to offer more ways to to expand your clinical knowledge and skills. First, a reminder that you can still register for our Telemental Health Pre-Summit, which will be held March 20th.  Registration ends on Friday 3/17. Second, we have two informative blog articles to share with you today on: 
---
Telemental Health Pre-Summit
Registration ends Thursday 3/16 (at midnight Eastern)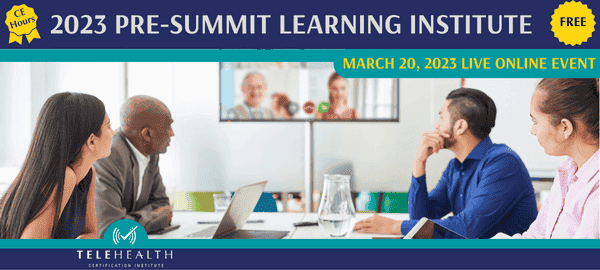 ‍Join us on Monday March 20, for the Telemental Health Pre-Summit on the following topics and earn 3.5 CEs for each course:
Trauma Informed Telehealth with Adolescents
Impact of Technology on Treatment 
Our fourth annual, 3-day Telemental Health Summit kicks off next week. Providers can attend the entire summit, or just one day including the Pre-Summit on March 20th. Learn more about best practices and specializations in telemental health and improve your skills and knowledge as a telehealth provider.

---
Social Work Breaks Barriers 
March is National Social Work Month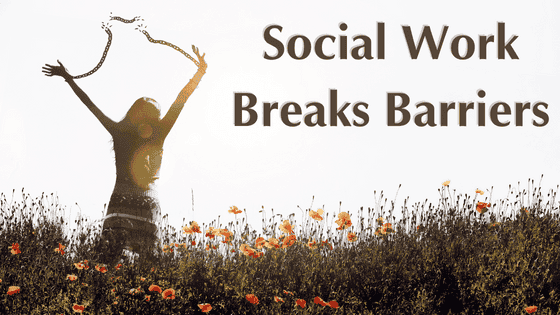 ‍March is Social Work Month, a time to reflect on the accomplishments of the field of social work. It is also a time to refocus on values and commit to important actions. Social workers engage at all levels as they work with individuals, families, groups, and systems by advocating for policy changes. It's vital that social workers actively break down the barriers which challenge the lives and well-being of LGBTQIA+ folks. In this article, Christopher McLaughin shares more about how a focus on cultural comptency can help social workers educate themselves and advocate for others.

---
Disaster and Trauma Response 
Operation Mind, Body, and Spiritual Resiliency
‍The impact of disasters on emotional and psychological health cannot be understated. As multiple disasters continue to unfold before us, including the pandemic and increasing environmental catastrophes, explaining the factors of resiliency and recovery in the face of traumatic events is increasingly important. In this article, Dr. Mark Stebnicki shares his vision of Operation Mind, Body, and Spiritual Resiliency, which aims to deploy resources at all levels to help heal the traumas experienced due to events such as a pandemic, military action, and natural disasters.

---
We provide articles and interviews to share innovations with all behavioral health providers. Please consider interviewing with us and sharing how you meet your clients' current needs. Sharing what has worked -or the challenges you have faced- with clinical innovation helps to move our profession forward. Email our support team: (support@telehealthcertificationinstitute.com) if you are interested in sharing your innovations with others.
---
We'd love to hear from you. Your feedback helps us create courses that meet your unique needs. Questions or comments? Contact us! 
Chat with us on our website between 8am and 8pm (Fridays until 6pm) - all times listed in Eastern

Call or text us at 585-687-8837
We look forward to hearing from you soon!
Sincerely,
Raymond Barrett
CEO and Founder
We're on social media, too! Follow us to stay up-to-date on what's new in Telemental Health.