California Telehealth Resource Center
The California Telehealth Resource Center (CTRC) offers no-cost unbiased educational resources, training and support that help California providers and patients get the most from telehealth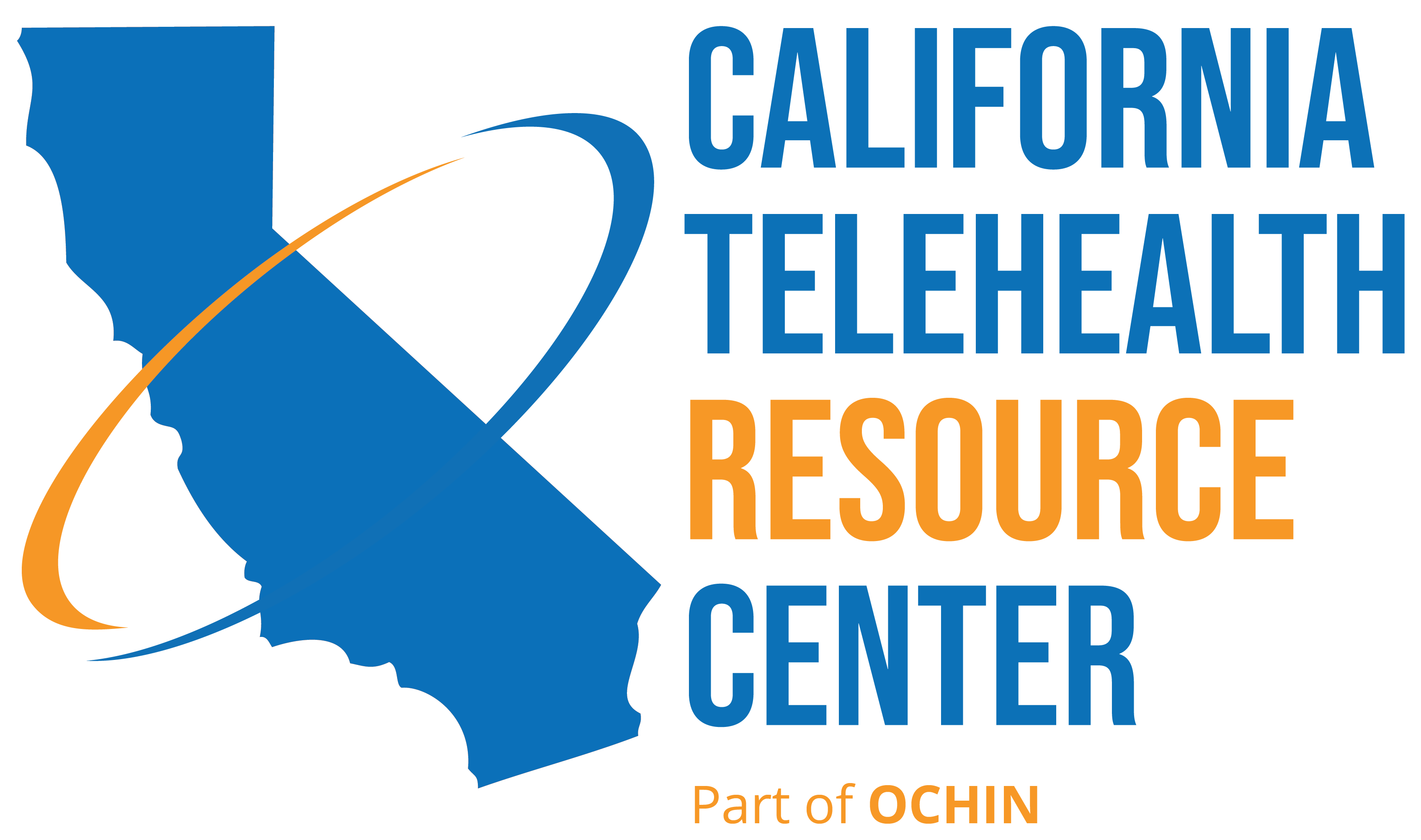 Who We Are
As one of the federally designated Telehealth Resource Centers (TRC) funded by the U.S. Department of Health and Human Services (HHS) Health Resources and Services Administration (HRSA), CTRC is designed to assist healthcare organizations, healthcare networks, and healthcare providers in the implementation of cost-effective telehealth programs to serve rural and medically underserved areas and populations. 
The 12 regional and 2 national TRCs that together form the National Consortium of Telehealth Resource Centers lead the advancement and accessibility of telehealth with a focus in rural communities, Federally Qualified Health Centers (FQHCs), and Rural Health Clinics (RHCs). As a consortium, we are dedicated to helping organizations and practices overcome barriers, advance telehealth education, and provide resources.
Our experts have extensive experience supporting the health care safety net, rural and urban providers, and patients and families throughout California who would otherwise be unable to access quality health care due to geographic isolation, language/cultural barriers, lack of insurance, disability, homelessness, and more. We create lasting change and improvement by focusing on implementation, sustainability, reimbursement and policy, integration, workflows, and patient/provider adoption.

The California Telehealth Resource Center (CTRC) and all resources and activities produced or supported by the CTRC are made possible by grant numbers G22RH20249 and GA5RH37469 from the Office for the Advancement of Telehealth, Health Resources and Services Administration, DHHS. This information or content and conclusions are those of the CTRC and should not be construed as the official position or policy of, nor should any endorsements be inferred by HRSA, HHS or the U.S. Government.

CTRC is committed to providing hundreds of hours of free telehealth assistance and implementation support.
Our comprehensive library of unbiased telehealth tools and resources help California-based patients and providers address health-related challenges in effective, innovative ways. Discover industry-relevant webinars, guides, articles, videos, tips, templates, and other useful tools. And because we are federally funded, much of what we offer is available completely free.
Need Additional Support?
Since 2006, we have been earning our trusted reputation as a leading source for telehealth program implementation and sustainability guidance. We serve providers, patients, health systems, clinics, government agencies, and safety net populations— sharing unbiased educational and support information, often at no cost to you.   
Visit the website for insights, training tools, services, and materials that help you take full advantage of everything telehealth has to offer. Here are just a few examples:
Expert consultative services, both before and during telehealth program development 

Time-saving resources for patients and families

Training videos for all members of your provider program team—including administrators, telehealth coordinators, and clinical presenters

Telehealth development guides that incorporate the latest promising practices and more, in easy-to-follow formats

Our popular Telehealth Program Developer Toolkit—a foolproof, step-by-step guide that helps organizations of all sizes implement, develop, and sustain a telehealth program

Hands-on resources for organizing and managing telehealth programs— including practice guides, policy and research reports, presentations, sample forms, and workflows

Links to continuing education and accredited certification courses, 

in partnership with leading telehealth schools

An ever-expanding list of California-based telehealth specialty providers

Access to telehealth-related events, workshops, and conferences