Join us for a Live Webinar on May 5, 2023 from 1-2:30 pm EDT
In 2022, the American Psychiatric Association (APA) released the 'Text Revision' for The Diagnostic and Statistical Manual 5th Edition (DSM-5-TR; APA, 2022). Representing the first revision since DSM-5 was published in 2013, DSM-5-TR contains updates to underlying research on current concepts of mental disorder as well as introduction of new diagnostic terms and related codes. DSM-5-TR also expands on culture-related diagnostic considerations.
In this training, Dr. Buckles will help participants understand how certain changes contained within DSM-5-TR may affect clinical considerations for assessment and diagnosis. While the changes in some terminology (including those addressing sex and gender) will be addressed, this training will also cover the addition of prolonged grief disorder (formerly referred to as persistent complex bereavement disorder) as a newly added diagnosis and the expansion of coding to include suicidal and nonsuicidal self-injury. Particular attention will be paid to the intent of the authors and contributors to provide a "comprehensive review of the impact of racism and discrimination on the diagnosis and manifestations of mental disorders" (APA, 2022). In addition, Dr. Buckles will review aspects of ethical and careful application of the DSM methodology based on his 20+ years teaching and practicing individual assessment.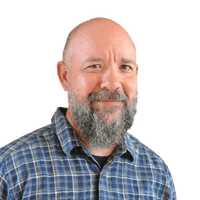 Originally from Cleveland, Ohio, Jason earned his Bachelor's in Psychology at New York University in 1996. While there he worked on diagnostic projects at Bellevue Hospital and the New York State Psychiatric Institute. He earned his Master's in Counseling at The University of New Mexico in 2001 and PhD in Special Education at The University of New Mexico in 2016. His dissertation focused on the experiences of direct support professionals who support people with sexually challenging behavior. Since 2002 Jason has been owner of Talkabout Inc., a Behavior Consultation agency specializing in supports for people with intellectual disability and concurrent mental health diagnoses. From 2012 through 2016 Jason was the Statewide Clinical Director of the New Mexico Department of Health – Bureau of Behavioral Support overseeing statewide systems of behavioral support consultation. From 2016-2019 Jason was the Executive Director of A Better Way of Living, a CQL accredited agency that provides life-wide supports for people with intellectual disability. He is currently a contracting consultant with the New Mexico Department of Health where he supervises the sexual risk screening program, the ongoing development of behavior support systems, and provides statewide trainings on co-occurring mental health conditions for people with intellectual disability among other topics. For several years Jason has also served as the Program Manager for the Developmental Disability/Mental Illness project with the University of New Mexico. For most of the past 20 years he was a part time instructor at both The University of New Mexico teaching Introduction to Intellectual Disability and at New Mexico Highlands University teaching DSM Assessment for Counselors.