Eating Disorders: Etiological Factors, Assessment & Diagnosis
Join us for a Live Webinar on January 13, 2023 from 10am-5pm EST
6 CE hours available for behavioral health clinicians
Eating disorders are serious illnesses that can impact all areas of functioning and have the second highest mortality rate of any mental health condition. Despite misleading stereotypes about who suffers from eating disorders, we know that people of all genders, ages, races, ethnicities, sexual orientations, religious beliefs, socioeconomic statuses, body shapes, and weights can develop eating disorders. It is estimated that nearly 30 million individuals in the U.S. will suffer from an eating disorder during their lifetime, with prevalence rates in children and adolescents increasing by over 100% in the past decade. There are numerous etiological factors that influence the development and maintenance of eating disorders, including the many sociocultural stressors of the current day including the long-term impacts of the COVID-19 pandemic. For these reasons, it is imperative for clinicians to have adequate training and knowledge in the treatment of these complex and often misunderstood conditions.
This course provides mental health clinicians with an overview of the genetic, biological, psychological, and myriad of sociocultural factors that contribute to the rising numbers of individuals affected by eating disorders. Assessment tools, as well as important considerations for culturally competent assessment eating disorder symptomatology and severity are explored. Strategies for differential diagnosis and assessment for level of care appropriateness are reviewed. Additionally, resources for additional support for individuals with severe eating disorders are provided.
Learning Objectives:
Identify the etiological factors that increase vulnerability for the development of eating disorders.

Recognize how to comprehensively assess and differentially diagnose a range of eating disorders and related conditions.

List the criteria for level of care appropriateness based on a comprehensive eating disorder assessment.
Dr. Melanie Smith is is presenting four webinars in January and February 2023. Completion of all four webinars offers participants the Eating Disorder Training Certificate (EDTC). You can enroll in the webinars individually or as a bundle for a reduced price of $595 (a $125 savings). Last chance to enroll in the bundle is midnight EST before the first event.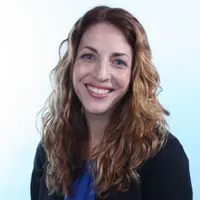 Melanie Smith
PhD, LMHC, CEDS-S
Melanie Smith, PhD, LMHC, CEDS-S, is the Director of Training for The Renfrew Center for Eating Disorders. In this role, she provides ongoing training, supervision and consultation to clinicians across disciplines for the purpose of continually assessing and improving competence in the treatment of eating disorders. Dr. Smith is co-author of The Renfrew Unified Treatment for Eating Disorders and Comorbidity Therapist Guide and Workbook (Oxford University Press), is a Certified Eating Disorders Specialist and Approved Supervisor, and is a Certified Therapist and Trainer for the Unified Protocol for the Transdiagnostic Treatment of Emotional Disorders (UP). In addition to her work with the Renfrew Center, Dr. Smith maintains a telehealth private practice specializing in the supervision and consultation of registered mental health counselor interns (Florida) and individuals seeking eating disorder specialist certification through the International Association of Eating Disorders Professionals (iaedp).
You can find more information about Dr. Smith here and the Renfrew Center here.