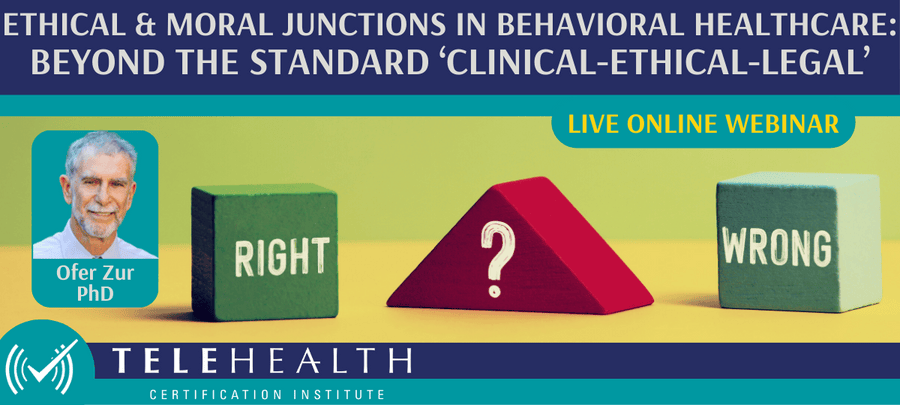 Ethical & Moral Junctions in Behavioral Healthcare:
Beyond the Standard 'Clinical-Ethical-Legal'
Join us for a Live Webinar on July 21, 2023 from 12 - 1pm EDT
This is a unique and first-of-its-kind presentation that expands the meaning of ethics in psychology and psychotherapy beyond "codes of ethics" and clearly differentiates it from "risk management".
It will tie it to the heart of ethics, which differentiates right vs. wrong and good vs. bad.
This one hour course will identify 9 ethical-moral junctions that mental health practitioners may face in their line of work. Each of the topics will include a short presentation that helps participants understand the complexities involved in each junction.
The 9 junctions include:
Recommending illegal potencially helpful psychedelics to pts?

Execution of death-row inmates?

Increase the chance of clients' deaths?

Complying with mandatory reporting can result in more result in more harm to 'victims'?

Denial of lifesaving organ transplants to 'receivers'?

Increased prisoners' risk for abuse or death?

Increased probability of patients' suicides?

Denying peoples' wish for 'End of Life' option?

Denying help for women patients seeking abortions?
Schedule (listed in Eastern Daylight Time):
12:00-12:45 pm: Lecture
12:45-1:00 pm: Interactive Q&A
Credit Hours:
This course does not offer cotinuing education credit hours, just great content.
Register for the webinar by midnight before the event.
login and access the direct link to the webinar through your account

participate fully during the event

complete a course evaluation at the conclusion of the event

collect your certificate of attendance on your account after steps 1-3 are completed
Enroll in a course by adding it to the cart and proceeding through the check out process. Create an account (or login to yours) during the checkout process.
Prepare: Download Zoom software. Participants must use a device that is connected to adequate internet speed with a camera, microphone and speakers (or headset).
Attend: At least 15 minutes before the start time on the day of the event, login to your account on the website. Go to "My Courses", click on the title/date of the webinar. The link to join the meeting/webinar will be listed in the course content.
Attendance is automatically recorded when you use the link to join.
Enrollment in a Live Webinar does not include access to any recording of the presentation.
Cancellation Policy
Refunds are offered for webinars when 24 hours notice has been given. There is a 10% service fee for refunds.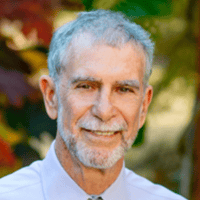 Ofer Zur, Ph.D., is the founder of the Zur Institute. He is a licensed psychologist, instructor, forensic and ethics consultant, and expert witness in Sebastopol, CA. His writing and teaching in the US and abroad focus on ethics, critical thinking, boundaries, dual relationships, managed-care-free private practices, victims, psychology of war, and psychology of gender. For many years he taught at graduate schools, such as the CSPP (Alameda, CA) and CIIS (San Francisco, CA). His books include Dual Relationships and Psychotherapy (2002, co-edited with Arnold Lazarus) and HIPAA Compliance Kit (2003, Revised 2016, 2018). His book, Boundaries In Psychotherapy, was published in 2007 by APA Books. His latest book (2017) is Multiple Relationships in Psychotherapy and Counseling: Unavoidable, Common and Mandatory Dual Relations in Therapy, published by Routledge.