Online and distance behavioral health has come of age. It is important for social workers and other behavioral health professionals to adopt best practices to provide remote services ethically. For some practitioners, remote delivery of services reaches clients who live long distances from their office, face scheduling challenges, or whose special needs limit their ability to travel. For other practitioners, online and distance behavioral health became a sudden necessity because of the coronavirus (COVID-19) pandemic.
It is essential for practitioners to keep pace with rapidly evolving ethical and legal standards governing online and distance practice. This presentation provided a state-of-the-art overview of prevailing standards in social work and behavioral health. Social work ethicist Frederic Reamer and Attorney Robert Landau discussed recent technology-related updates to relevant codes of ethics; new technology-related practice standards; and relevant legal and risk management issues. Dr. Reamer and Attorney Landau discussed potential benefits and risks of online and distance behavioral health services, and present practical strategies to protect clients and help prevent licensing board complaints and litigation.


Frederic G. Reamer, Ph.D is a professor in the School of Social Work at Rhode Island College. With over 35 years of exerience and more than 20 books and publications, Dr. Reamer is an expert in social work ethics, forensic social work and criminal justice.
Read more about Dr. Frederic Reamer
here
.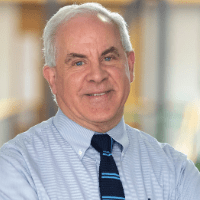 Details about Frederic G. Reamer, Ph.D
Robert (Bob) Landau is an attorney with Roberts, Carroll, Feldstein & Peirce Incorporated and was selected for inclusion on the 2019, 2018, 2017, 2016, 2015 and 2012 Rhode Island Super Lawyers list.  He is a seasoned litigator who focuses his practice on defending hospitals, physicians, nurses, dentists, social workers, psychologists and other health care providers in malpractice lawsuits and disciplinary proceedings. He has successfully represented clients in the state and federal courts of Rhode Island and Massachusetts.
Bob has had numerous jury trials with a significant number of defense verdicts. In addition to trying cases to juries, Bob handles any appellate issues that arise from his matters. He has appeared regularly before the Rhode Island Supreme Court and has a number of reported decisions. In those instances where a trial is not the best course of action, Bob has extensive experience in alternative dispute resolution.  His presentations to mediators and arbitrators help clients resolve cases on favorable terms.
In addition to health care matters, Bob represents clients in general insurance defense litigation and has had significant commercial litigation experience.

Read more about Robert P. Landau here.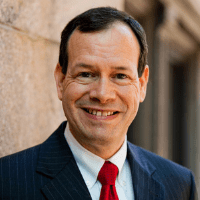 Details about Robert P. Landau, J.D.