Evidence-Based Treatment Approaches for Eating Disorders
Join us for a Live Webinar on February 3, 2023 from 10am-5pm EST
6 CE hours available for behavioral health clinicians
Eating disorders have the second highest mortality rates of any mental health condition and have high comorbidity rates with emotional disorders. The presence of comorbid conditions is associated with poorer recovery and increased relapse rates and pose a significant barrier to treatment. Based on the medical and psychiatric acuity of individuals seeking care, there is significant justification for the need for treatments to demonstrate efficacy in the intensive treatment of severe eating disorders. There is a significant literature base that indicates evidence-based treatment approaches consistently outperform "treatment as usual" conditions.
This course examines the current evidence-based treatment approaches for eating disorders and explores the theoretical underpinnings of each treatment approach. It provides an overview of the empirical support for each approach, while also addressing any limitations to the research. No approach should be considered applicable to all individuals, therefore, approaches designed to treat specific populations or problems, such as children and adolescents, and individuals with avoidant-restrictive food intake disorder (ARFID) are also explored.
Learning Objectives:
Discuss the key elements of family-based treatment for adolescents with eating disorders.

Explain the application of cognitive behavioral principles and strategies to the treatment of eating disorders.

Identify at least one evidence-based approach to the treatment of avoidant-restrictive food intake disorder (ARFID).
Dr. Melanie Smith is is presenting four webinars in January and February 2023. Completion of all four webinars offers participants the Eating Disorder Training Certificate (EDTC). You can enroll in the webinars individually or as a bundle for a reduced price of $595 (a $125 savings). Last chance to enroll in the bundle is midnight EST before the first event.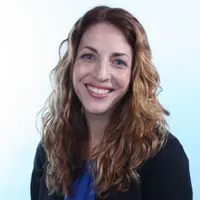 Melanie Smith
PhD, LMHC, CEDS-S
Melanie Smith, PhD, LMHC, CEDS-S, is the Director of Training for The Renfrew Center for Eating Disorders. In this role, she provides ongoing training, supervision and consultation to clinicians across disciplines for the purpose of continually assessing and improving competence in the treatment of eating disorders. Dr. Smith is co-author of The Renfrew Unified Treatment for Eating Disorders and Comorbidity Therapist Guide and Workbook (Oxford University Press), is a Certified Eating Disorders Specialist and Approved Supervisor, and is a Certified Therapist and Trainer for the Unified Protocol for the Transdiagnostic Treatment of Emotional Disorders (UP). In addition to her work with the Renfrew Center, Dr. Smith maintains a telehealth private practice specializing in the supervision and consultation of registered mental health counselor interns (Florida) and individuals seeking eating disorder specialist certification through the International Association of Eating Disorders Professionals (iaedp).
You can find more information about Dr. Smith here and the Renfrew Center here.