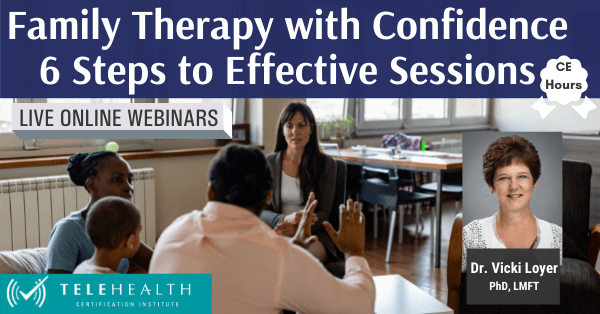 Family Therapy with Confidence
6 Individual Webinars -- Fall 2021
Join us for 1 or all 6 Weekly Live Webinars and strengthen your Family Therapy Clinical Skills
Tuesday evenings, 6:00 - 7:30 pm EST
October 5, 2021 through November 9, 2021
CE Credits available for behavioral health clinicians
"Family Therapy with Confidence" is a nuts-and-bolts 6-course program that will guide you step-by-step in effectively working with families. You will learn the core competencies used in providing relief, assessing your therapeutic task, and seeing the nuances of your clients. In six sessions we move from locating patterns, creating movement, tolerating middles, and developing your therapeutic rhythm. We consider the distinct tasks of the therapy based on the family's values, beliefs, and behaviors. We work to improve the experience of all members of the family by building on family strengths and increasing members' resilience and sense of agency within the systems they are embedded. Where possible our work improves relationships, holding boundaries of safety within which members decide what has to change, what can be tolerated, and what needs to stay the same. The therapists assist by strategically placing pressure around the processes that can and need to change to improve the family experiences. By the end of this series, you will have an organizing framework within which you can be flexible and attuned to the meaning of the family's interactions and transactions as they emerge in session.
Register below for any individal webinars or the full program.
Each webinar offers 1.5 CEs
Individual Price = $40

6 Webinar Bundle
Available for 15% off
$204 for 9 CEs
Available until midnight Oct 4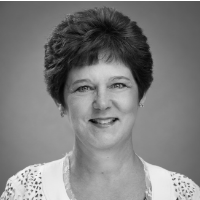 Dr. Vicki Loyer
PhD, LMFT
Vicki Loyer (Carlson) Ph.D., LMFT, is the CEO/President of Blue Door Psychotherapy, a center for individual and family therapy services and a center for family therapy training. She is a clinical assistant professor at the University of Arizona Department of Psychiatry, and a Subject Matter Expert, Site Supervisor, and Instructor for Graduate Studies at Grand Canyon University. Using a competency focused family therapy approach to working with individuals and families, she provides equine assisted psychotherapy as an experiential therapy for greater depth. Most recently, as a result of COVID-19 restrictions, Dr. Loyer has expanded her practice and teaching in the area of delivering quality Telemental Health and has been a co-organizer of Webinars on Telemental health Ethics and Effective Therapy. Dr. Loyer is a regular contributing author to the House Calls section of the Tucson magazine Desert Leaf, has co-author of books on premarital relationships and youth-at-risk, and has been publishing and speaking in the areas of self-injury, mental illness, addiction, and family therapy for many years. Dr Loyer is an AAMFT Clinical Member, Approved Supervisor and a past president of the Arizona Association for Marriage & Family Therapy (AzAMFT).
Can't make the live events? Recieve notfications of when the online self-study courses become available.