2020 posed unique challenges for clinicians and clients alike.  Telehealth Certification Institute hosted a virtual panel discussion featuring leading mental health experts on, "Identifying and Treating Compassion Fatigue in Healthcare Professionals." Learn how current and past stressors contribute to countertransference, compassion fatigue, and burnout and evaluate your existing self-care routines and discover new, creative approaches.
Sarah Dooling, MSW, LCSW, RPT-S
Licensed Clinical Social Worker

Sarah Scott Dooling is a Licensed Clinical Social Worker and a Registered Play Therapist - Supervisor specializing in play therapy. Sarah teaches graduate-level classes at two San Diego universities, and facilitates creative, interactive professional development workshops for clinicians and educators. She is employed at Escondido Union School District and also works in private practice.
About Sarah Scott Dooling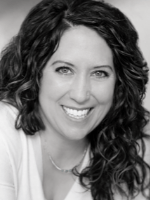 Details about Sarah Scott Dooling
Dr. Kristy Christopher-Holloway, EdD, LPC, NCC, BC-TMH, ACS, PMH-C
Assistant Professor and Psychotherapist

Dr. Kristy Christopher-Holloway is an Assistant Professor at Lindsey Wilson College in the School of Professional Counseling, the founder and director of New Vision Counseling Center, LLC, and founder of New Vision Consulting and Training, LLC, both located in Georgia. She is a Licensed Professional Counselor, a National Certified Counselor, a Board Certified Tele-mental Health Provider, a counselor supervisor, and certified in Perinatal Mental Health. She works with racial and ethnic minority women experiencing infertility trauma, birth trauma, reproductive loss, and issues related to maternal mental health.
Dr. Christopher-Holloway is a national and international speaker with a focus on topics such as African Americans and mental health, the psycho-emotional impact of infertility in African American women, perinatal mood disorders, the strong Black woman syndrome, generational trauma, cultural competence/humility, and more. She has received numerous honors, including the Breakthrough Award for Outstanding Research awarded by the National Board of Certified Counselors, in recognition of her work related to mental health and infertility.

Dr. Christopher-Holloway's resume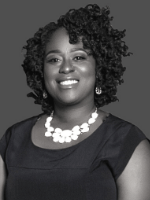 Details about Dr. Kristy Christopher-Holloway
Sven Legg, LPC
Mental Health Counselor

Sven has provided therapy for individuals, couples, and families since 2014 after graduating from the University of Florida. He lives in the NE GA mountains with his wife, Meredith, and their dog Simba.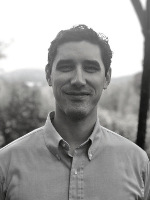 Details about Sven Legg
Melba Robinson, MSW

Melba Robinson has a vast knowledge encompassing the field of commercial sexual exploitation and human trafficking. She has an extensive history of working for and collaborating with CSE victims throughout Georgia and various other states.  As a social worker, Melba's expertise is in working with children and families, case management, and program & curriculum development.  Melba joined HavenATL with the Salvation Army as a Case Manager then transitioned to Program Director, where she overseers the development of the program, connects with partnering agencies to offer more resources for the women, and provides advocacy, and linkages for the girls and women who have survived commercial sexual exploitation.  Her vision for the girls and young women is to provide a safe environment for them where they can be empowered and begin to work on their journey of wholeness.

Melba Robinson's biography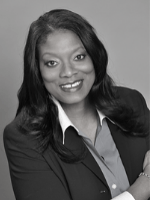 Details about Melba Robinson