Motivational Interviewing Training Program

Join us for a 2-day Live Webinar event on May 26 and June 2, 2023 from:
10am - 4pm Eastern Daylight Time BOTH days
10 CE Credits available for behavioral health clinicians
The "Motivational Interviewing Training Certificate" is included with course completion
Just what is Motivational Interviewing (MI) and why is it so essential to learn?
Motivational Interviewing (MI) is a collaborative and empowering approach to support clients in behavior change. The goal of MI is to support the resolution of ambivalence and it is more effective than traditional advice-giving. MI implements client-centered communication skills and directive strategies to work collaboratively with clients on progress toward goals.
We know MI is an evidence-based practice with nearly 2,000 clinical trials that support its efficacy. It can also be utilized in conjunction with other treatment modalities to enhance or support clients in the change process. MI has been around for 40 years, created in the field of addiction and now spanning all helping professions.
Join us to learn how to stop wrestling with clients about change and gain more effective communication skills. We cover the foundational Spirit of MI, OARS skills, 4 Processes of MI, and methods for evoking change talk.
Learning Objectives:
Identify the theoretical basis, history, and research basis of MI

Apply the MI spirit with clients: compassion, autonomy, evoking, and collaboration

Identify the Righting Reflex & Roadblocks to communication, & apply methods for working with clients in Precontemplation stage

Demonstrate MI core communication skills (OARS: Open Ended questions, Affirmations, Reflections, Summaries)

Describe and apply skills in each of the 4 processes of MI: Engagement, Focusing, Evoking, and Planning

Identify Change Talk and 5 methods for evoking Change Talk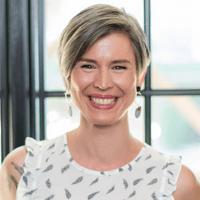 Hillary Bolter
MSW, LCSW, LCAS
Hillary Bolter has been a member of the Motivational Interviewing Network of Trainers (MINT) since 2011. She is a Licensed Clinical Social Worker & Addiction Therapist, and absolutely delights in helping individuals, groups, and organizations learn the essential skills of Motivational Interviewing. Hillary has worked as a helping professional for 20 years, ranging from working in wilderness therapy to community mental health, providing in-home & school based services, and as a therapist with specialties including working with anxiety, trauma, addiction, and veterans.