Multidisciplinary Collaboration: Understanding Nutritional, Medical and Psychiatric Aspects of Treating Eating Disorders
Join us for a Live Webinar on January 20, 2023 from 10am-5pm EST
6 CE hours available for behavioral health clinicians
Eating disorders are not only complex in their etiology, but they can also cause numerous nutritional, medical and psychiatric complications. Individuals with any type of eating disorder and at any body size can experience malnutrition or negative health consequences associated with altered nutrition. Individuals with any type of eating disorder can suffer from acute or chronic medical complications as a direct result of engaging in eating disorder symptoms. Additionally, individuals with eating disorders have a high rate of comorbidity with other serious mental health conditions including depression, anxiety, trauma, substance use and autism spectrum conditions. For these reasons, it is critical for all individuals with diagnosed eating disorders to have access to a multidisciplinary team that includes not only mental health clinicians, but also registered dietitians, medical and psychiatric practitioners.
This course provides mental health clinicians with an overview of the common nutritional, medical and psychiatric concerns that arise when treating individuals with eating disorders. Some of the ongoing challenges and controversies regarding best practices within the field of eating disorders are explored. Strategies for minimizing risk and collaborating with providers across disciplines are discussed, as well as ways to navigate concerns around differences in treatment philosophy, treatment planning and interventions. Resources for identifying qualified nutrition, medical and psychiatric professionals to work with clients with eating disorders are provided.
Learning Objectives:
Implement strategies for collaborating with multidisciplinary professionals including nutrition, medical and psychiatric professionals.

List at least two medical complications that require ongoing monitoring in individuals with eating disorders.

Discuss two varied approaches to the nutritional treatment of eating disorders and be able to explain the benefits and challenges of each approach.
Dr. Melanie Smith is is presenting four webinars in January and February 2023. Completion of all four webinars offers participants the Eating Disorder Training Certificate (EDTC). You can enroll in the webinars individually or as a bundle for a reduced price of $595 (a $125 savings). Last chance to enroll in the bundle is midnight EST before the first event.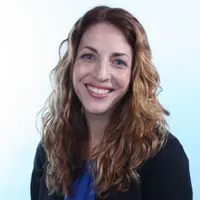 Melanie Smith
PhD, LMHC, CEDS-S
Melanie Smith, PhD, LMHC, CEDS-S, is the Director of Training for The Renfrew Center for Eating Disorders. In this role, she provides ongoing training, supervision and consultation to clinicians across disciplines for the purpose of continually assessing and improving competence in the treatment of eating disorders. Dr. Smith is co-author of The Renfrew Unified Treatment for Eating Disorders and Comorbidity Therapist Guide and Workbook (Oxford University Press), is a Certified Eating Disorders Specialist and Approved Supervisor, and is a Certified Therapist and Trainer for the Unified Protocol for the Transdiagnostic Treatment of Emotional Disorders (UP). In addition to her work with the Renfrew Center, Dr. Smith maintains a telehealth private practice specializing in the supervision and consultation of registered mental health counselor interns (Florida) and individuals seeking eating disorder specialist certification through the International Association of Eating Disorders Professionals (iaedp).
You can find more information about Dr. Smith here and the Renfrew Center here.