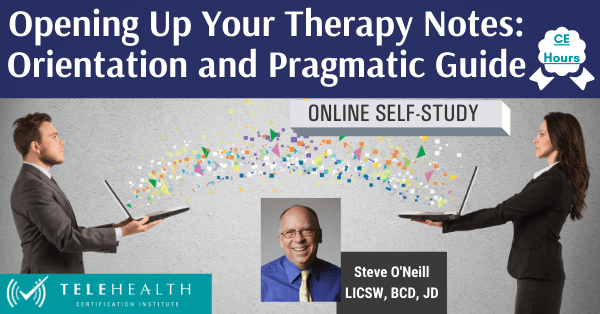 Given the Cures Act's requirements to include patient access to electronically based 'notes', Steve will focus on what has been learned from the experiences of practices who have opened up therapy notes directly to patients and provide some pragmatic ways to approach these systemic changes. Steve will address the understandable concerns which clinicians have about opening up mental health notes directly to patients and provide tips in dealing with many of these situations.
This course covers:
What has been the experience of mental health clinicians who have opened up their psychotherapy to patients?

Are there times when a clinician can "block" a therapy note from a patient?

How do I document my note in a manner whereby it extends the therapy session?
CE hours available for behavioral health clinicians.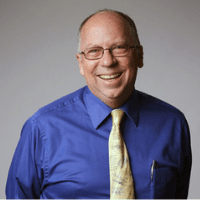 Steve O'Neill
LICSW, BCD, JD
Adjunct Professor - Simmons University School of Social Work
Chair os NASW's Massachusetts Chapter's Committee on Ethics and Professional Review
STEVE O'NEILL LICSW, BCD, JD,  was the Social Work Manager for Psychiatry, Primary Care, Pain Management, and Infectious Disease as well as the Associate Director of the Ethics Programs at Beth Israel Deaconess Medical Center where he has worked for 40 years.  He completed a Fellowship in Bioethics at Harvard Medical School, is a Clinical Instructor in the Department of Social Medicine and on the Teaching Faculty within the Center for Bioethics at Harvard Medical School.  Steve is also an Adjunct Professor at Simmons University School of Social Work.  He chairs the National Association of Social Work's Massachusetts Chapter's Committee on Ethics and Professional Review, the adjudicatory arm of NASW, and was also a member of the National Ethics Committee of NASW.   He helped with the drafts of the NASW Code of Ethics and was an author of the NASW Professional Standards.  He has extensive teaching experience, numerous committee assignments and is active on HMS's Clinical Ethics and Organizational Ethics Consortiums as well as HMS's Ethics Leadership Group.  Steve was involved with the Preventable Harm to Respect and Dignity initiative within health care at BIDMC as well as a member of BIDMC's Emergency Management Team.  And as a member of the HMS Task Force on Disaster Preparedness, Steve was one of the authors of the Ethical Aspects of Emergency Preparedness which Massachusetts adopted during the COVID-19 pandemic.  He is the author/co-author of a number of articles, chapters, and a book entitled  Legal Issues in Social Work (2004).

Steve is an expert in Behavioral/Mental Health for the OpenNotes Program and started the first-ever program in making behavioral health therapist notes directly available to patients through their personal computers in 2014.   Steve also helped to create an interprofessional training program at HMS led by medical/nursing/pharmacy/nutrition and social work interns in providing direct outpatient primary care to complex care patients.  Steve is especially interested in how transparency can foster greater trust, as well as improved care, with all health care providers, especially including behavioral health.  
While Steve retired from his primary roles at BIDMC, he continues to work in the OpenNotes Program, teaches at both HMS and Simmons, and is a consultant for Massachusetts Medical Benevolent Society.  
Outside of work, Steve enjoys time with his family and friends.  He loves fishing, hiking, animal tracking, birding and following the Red Sox and other professional sports.