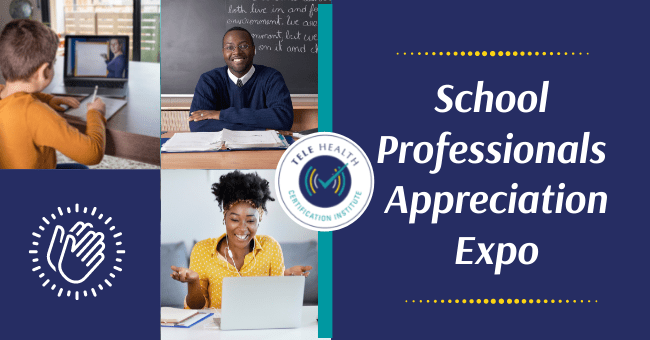 This Live Expo event has ended.  If you were unable to attend, you can still benefit from the content by registering for the online self-study version of two of the sessions.
This Expo was intended for all school-based behavioral health professionals and the  topics covered apply for all behavioral health professionals.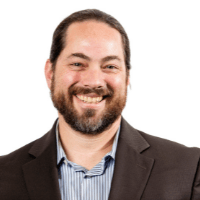 Jonathan B. Singer, Ph.D., LCSW (he/him) is Associate Professor of Social Work at Loyola University Chicago, President of the American Association of Suicidology and coauthor of the 2015 Routledge text, Suicide in Schools: A Practitioner's Guide to Multi-level Prevention, Assessment, Intervention, and Postvention. He is a two-time winner of the National Association of Social Workers Media Award (2012 and 2016). He was a 2014 Visiting Scholar at Fordham University, the 2017 Lucille N. Austin Scholar at Columbia University, and the 2018 Distinguished Lecturer at Weber State University. Dr. Singer is a well-regarded international speaker who has given hundreds of continuing education workshops, keynote addresses, and presentations on youth suicide, ethics, technology, adolescent development and attachment-based family therapy in the USA, Latin America, and Europe. He is the author of over 75 publications and his research has been featured in national and international media outlets like NPR, BBC, Fox, Time Magazine, and The Guardian. His co-authored article with Arielle Sheftall and John Ackerman about the news media's reporting on the suicide deaths of Kate Spade and Anthony Bourdain won the prestigious 2019 SDX prize for research on journalism. He is an NASW Expert, Healio Psychiatry Peer Perspective Board member, and on several national youth advisory boards including Sandy Hook Promise, JED Foundation, and the National Suicide Prevention Lifeline. A pioneer in the integration of technology and social work, Dr. Singer is an original member of the online suicide prevention social media community #SPSM, the Treasurer for the 
International Human Services Information Technology Association
, and co-lead for the Social Work Grand Challenge initiative "
Harness Technology for Social Good
". Dr. Singer is the founder and host of the award-winning 
Social Work Podcast
, the first podcast by and for social workers. The Social Work Podcast has over 40,000 followers on social media, listeners in 208 countries and territories, and a million podcast episode downloads per year. He lives in Evanston, IL with his wife and three children and can be found on Twitter as 
@socworkpodcast
 and Facebook at 
facebook.com/swpodcast
.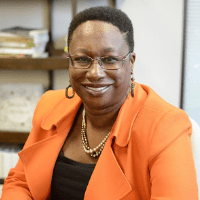 Born and raised in Brooklyn, New York, Dr. Sutherland is the founder and CEO of Legacy Changers Worldwide, an organization dedicated to providing family education and mental and emotional wellness resources. The Legacy Changers Worldwide umbrella has provided support through the Legacy Changers Counseling Center, The Family Healing Room, VASAYO, and previously as host of a local Atlanta talk-radio show focusing on family relationships and mental wellness. In addition, Dr. Sutherland provides intermediate and advanced continuing education workshops for licensed clinicians, and post-masters supervision for associate licensed clinicians through Legacy Professional Development & Training. More information on services and programs offered by Dr. Sutherland can be found here.
In the mental health field since 1998, and licensed since 2001, Dr. Sutherland has provided therapeutic services in the private practice, psychiatric residential, in-home, and outpatient mental health settings, for adolescents and adults, through individual, group, couples, and family therapy. She has specialized in working with adolescents, couples and families for the last 22 years. One of Dr. Sutherland's historical research interests has been evidence-based treatment within residential settings for commercially sexually exploited youth, which was a primary focus of her dissertation and clinical expertise during her years as a clinician in the psychiatric residential setting. Her ongoing research interests include clinician-in-training cultural competence development and clinical supervision.  Within the last 5 years, Dr. Sutherland has provided training, researched, and published in the areas of racial trauma, cultural competence development and training, the provision of culturally-informed clinical intervention and supervision, and social justice advocacy. Dr. Sutherland's CV can be found here.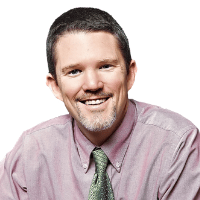 Raymond Barrett, CEO, LMHC, LPC, is a licensed professional counselor and an expert telemental health consultant/founder of the Telehealth Certification Institute (TCI). A master trainer, Ray has released over 50 high-quality courses for thousands of clinicians and healthcare providers and trained 1,919+ organizations in telehealth.
When Ray's first clients began asking for sessions over the phone, Ray quickly discovered a knowledge gap in telehealth training. Ray's inspiration for TCI came from his desire for comprehensive and practical training in telemental health for both himself and fellow clinicians. Ray's extensive review of telehealth research and literature, along with his virtual counseling, executive coaching, psychiatric assessment, and employee assistance program experience, contributed to his course design.
In a profession known for regulatory pressures, Ray emphasizes ethical telehealth delivery across the board. He continues to see a limited number of private practice clients and rigorously reviews telehealth developments to ensure his courses are up to date and meet industry-best standards.
Ray is committed to cultivating a compassionate, person-centered organization that supports clinicians, patients, and the greater healthcare community.