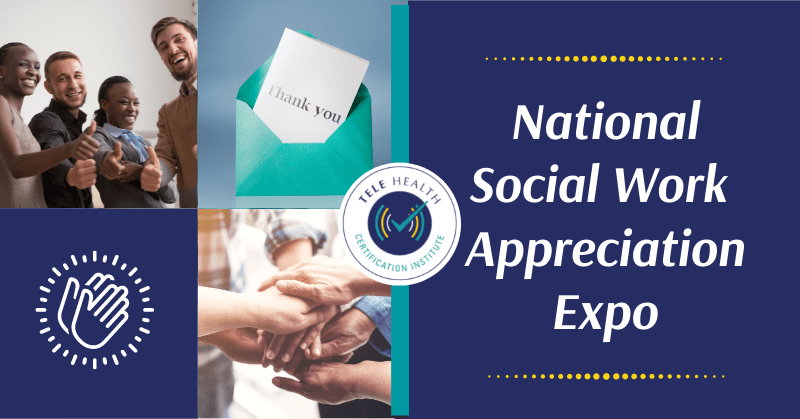 This Live Expo event has ended. If you were unable to attend, you can still benefit from the content by registering for the online self-study version of two of the sessions.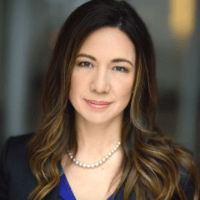 Christine Moutier, MD, serves as chief medical officer for the American Foundation for Suicide Prevention, and has testified before the U.S. Congress, presented to the White House, and at the National Academy of Sciences. She co-anchored CNN's Emmy Award winning Finding Hope suicide prevention town hall with Anderson Cooper, and has appeared as an expert in The New York Times, The Washington Post, Time magazine, The Economist, The Atlantic, the BBC, CNN, NBC and other print and television outlets.
Since earning her medical degree and training in psychiatry at the University of California, San Diego, Moutier has been a practicing psychiatrist, professor of psychiatry, a dean in the UCSD School of Medicine, and medical director of the Inpatient Psychiatric Unit at the VA Medical Center in La Jolla, treating diverse patient populations from Asian refugees to veterans to corporate and academic leaders. She also served as co-investigator for the Sequenced Treatment Alternatives to Relieve Depression study (STAR*D), a large National Institute of Mental Health trial on the treatment of refractory depression.
Dr. Moutier began her work in suicide prevention many years ago after losing physician colleagues to suicide. In addition to advocating for institutional shifts in policies and procedures which normalize help seeking for mental health concerns at individual and institutional levels, Dr. Moutier has been instrumental in highlighting the role of licensing boards in framing questions to focus on competence rather than illness. She is similarly working with other fields such as nursing, veterinary medicine, law enforcement, construction and the entertainment industry to allow all individuals to proactively manage their mental health optimally. 
Moutier has authored articles and book chapters for publications such as the Journal of the American Medical Association, Academic Medicine, the American Journal of Psychiatry, the Journal of Clinical Psychiatry, and Academic Psychiatry. She has a clinical suicide prevention handbook planned for release in early 2021. 
You can follow Dr. Moutier on Twitter at @cmoutierMD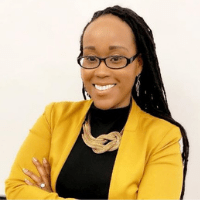 Dr. Claire J. Green-Forde is an unapologetic social and racial justice advocate who seeks to be an illuminator and agent of change. Dr. Green-Forde is a NY based Licensed Clinical Social Worker and her work and interests focus on the intersectionality of behavioral health, criminal justice, social and racial disparities, trauma, and human development. Dr. Green-Forde firmly believes in the bio-psycho-social-spiritual model of wellness and is a strong advocate for holistic and culturally humble practices that consider both a trauma informed and neurobiological lens. She has training and experience in areas including adolescent and adult mental health, policy development, positive youth development, bullying, criminal and juvenile justice, and trauma. Dr. Green-Forde attended SUNY Stony Brook University and received a B.S. in Health Sciences with a concentration in Public Health, a B.S. in Sociology with a minor in Women's Studies, and a Master's Degree in Social Work. She obtained her Doctorate in Social Work from Capella University. She is involved in, or a member of many community and professional service organizations including Zeta Phi Beta Sorority, Inc, and currently serves as the Executive Director for the National Association of Social Workers, New York City Chapter.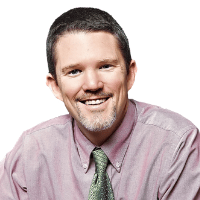 Raymond Barrett, CEO, LMHC, LPC, is a licensed professional counselor and an expert telemental health consultant/founder of the Telehealth Certification Institute (TCI). A master trainer, Ray has released over 50 high-quality courses for thousands of clinicians and healthcare providers and trained 1,919+ organizations in telehealth.
When Ray's first clients began asking for sessions over the phone, Ray quickly discovered a knowledge gap in telehealth training. Ray's inspiration for TCI came from his desire for comprehensive and practical training in telemental health for both himself and fellow clinicians. Ray's extensive review of telehealth research and literature, along with his virtual counseling, executive coaching, psychiatric assessment, and employee assistance program experience, contributed to his course design.
In a profession known for regulatory pressures, Ray emphasizes ethical telehealth delivery across the board. He continues to see a limited number of private practice clients and rigorously reviews telehealth developments to ensure his courses are up to date and meet industry-best standards.
Ray is committed to cultivating a compassionate, person-centered organization that supports clinicians, patients, and the greater healthcare community.
Event Exhibitors and Sponsors