Join us for a Live Webinar - March 31, 2023, from 12:00-3:00 pm Eastern
Finally, a Social Work Licensing Preparation Webinar that gives you the simple tools for preparing for the ASWB and other licensing exams! Whether you are preparing for your Associate, Bachelors, Masters, Advanced Generalist, or Clinical (LCSW) exam, this webinar will prepare you for the challenge.
The Flow Test Strategy is an easy 3-step method to process any exam question from start to finish. The strategy brings clarity and understanding to each question. The Social Work Code of Ethics, roles, and professional responsibilities will be reviewed.
Attendees will practice test questions using the Flow Test Strategy and receive a clear and simple studying plan.
This course will review how to reduce test anxiety. This webinar will boost your confidence.
Examine the systematic approach to the exam called The 3-Step Flow Test Strategy. This strategy will illustrate how to answer exam questions quickly and effectively.

Complete an Individualized assessment to determine your strengths and areas of need.

Apply the code of ethics to answer questions on the exam.
Learning Objectives
The webinar does not include CE credits.
It does offer 3 hours of instruction and interaction with a Social Work Exam Prep expert. Participants learn and practice the Flow Test Strategy and techniques to reduce test anxiety as you do your work for Social Work Exam preparation.

CE Credits
Register for the webinar by midnight before the event.
login and access the direct link to the webinar through your account

participate fully during the event

complete a course evaluation at the conclusion of the event

collect your certificate of attendance on your account after steps 1-3 are completed
Enroll in a course by adding it to the cart and proceeding through the check out process. Create an account (or login to yours) during the checkout process.
Prepare: Download Zoom software. Participants must use a device that is connected to adequate internet speed with a camera, microphone and speakers (or headset).
Attend: At least 15 minutes before the start time on the day of the event, login to your account on the website. Go to "My Courses", click on the title/date of the webinar. The link to join the meeting/webinar will be listed in the course content.
Attendance is automatically recorded when you use the link to join.
Enrollment in a Live Webinar does not include access to any recording of the presentation.
Cancellation Policy
Refunds are offered for webinars when 24 hours notice has been given. There is a 10% service fee for refunds.
How to Attend the Webinar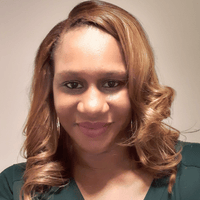 Dionne Aldridge is a LCSW-C in the state of Maryland. She is the owner of Inspiring, LLC. She has 22 years of dedicated experience in the field of Social Work. In 2000, Ms. Aldridge graduated from UMAB with a Master's in Social Work. She has a private practice in Baltimore, Maryland, offering mental health services and professional development training. Since 2013, she has been a Board Approved Social Work Supervisor offering clinical guidance to interns, LMSW's, and LCSW's. For 12 years, she has assisted Social Workers in preparing for all Social Work Licensing Exam levels.
You can contact her through this page.