Join us September 17, 2021 for a multi-session event from 12 noon - 6:10pm (EST)
FREE Live Webinar Expo featuring three CE training courses and one self-care session

Calling all social workers and related behavioral health professions: you don't want to miss the FREE nationwide SOCIAL WORKERS APPRECIATION EXPO on September 17, 2021 from 12-6:10 PM EST. Behavioral health organizations have partnered from across the country to let you know how valued you are!

This half-day virtual event features...

--FREE professional development content and up to 4.5 CE hrs
--Surprises for those who attend LIVE
--Relevant, crisis-focused content (including sessions on clinical suicide prevention, racial justice and oppression, and cultural competence & telehealth)
--Expert speakers from multiple disciplines
--An optional interactive self-care session
Earn up to 4.5 CEs
The
Social Work Appreciation Expo
offers 3 training courses and one self-care session.
Enrollment in the Expo is FREE and includes the opportunity to attend each course and the self-care session.
Behavioral health professionals can earn up to 4.5 CE credits by attending all three training sessions (1.5 CEs per session).
Registrants may choose which session(s) to attend. CEs for each session may only be earned by fully attending and participating (no partial credit).
12-1:30 pm EST: Clinical Strategies for Preventing Suicide
Clinical Strategies for Preventing Suicide
Description: 
Suicide was declared a public health crisis by the U.S. Surgeon General in 1999 and again in 2020.  However, suicide rates have continued to climb over the past two decades by a staggering 35% overall. There are important changes occurring in the national dialog reflective of culture change- but the shedding of stigma must go further to a deepening of mental health literacy. There are several science-informed, evidence-based strategies to reduce suicide risk, both through the public health approach for an entire population, as well as clinical interventions for patient care. As the science of suicide and prevention has been growing rapidly over the past two decades, these prevention strategies and targeted ways to better identify risk must be translated and disseminated for greatest impact. 
In this presentation called "Clinical Strategies for Preventing Suicide" by AFSP Chief Medical Officer Dr. Christine Moutier, participants will learn about the current science, trends in the culture surrounding mental health, and the most current recommendations for assessing suicide risk and applying steps to identify risk and care for patients at risk for suicide. Safety planning, lethal means counseling, communication, and evidence-based treatments will be discussed. The data related to medications will be presented to address the role of medications in suicide preventive care.
Learning Objectives:
Develop an understanding of suicide and the public health approach to suicide prevention, including national trends in U.S. such as: 

broad education and advocacy from stakeholders including loss survivors, attempt survivors, clinicians as advocates and educators

Describe the principles of prevention-oriented suicide risk assessment and current evidence-based suicide specific clinical interventions, including: S

afety Planning, Cognitive Behavioral Therapy, Dialectical Behavior Therapy, and suicide specific psychopharmacology
Instructor:
Dr. Christine Moutier, MD
2-3:30 pm EST: Beyond Hate and Towards Love: Social Workers' Role in Confronting and Dismantling Oppression
4-5:30 pm EST: Cultural Competence and Telehealth
5:30-6:10 pm EST: Self-Care Session
Registration ends at midnight the day before a free webinar event.

Enrollment in this event includes access to all three webinars and the self-care session  Attendance is not required for all four events. CEs are only offered for fully attended events.

Enrollment in this Expo does not provide access to the recordings or enrollment in the online self-study courses.
FAQs About our Free Webinars
Pre-Registration is required: This webinar is FREE, and we are pleased to be able to offer you CEs as a part of this important topic. So that you can attend and we can provide you these CEs, you are required to:
Pre-register by midnight the day before the Expo begins
Login and access the direct link to the webinars through your account (we do not send direct links to join webinars)
Your attendance at each webinar is recorded automatically by accessing the direct link through the course page
Complete a course evaluation within one week of the conclusion of the webinar
Collect your certificate of completion in each course on your account after steps 1-4 are completed
Enroll in the Expo by adding it to the cart and proceeding through the check out process (for $0). Create an account (or login to yours) during the checkout process.
Prepare: Download Zoom software. Participants must use a device that is connected to adequate internet speed with a camera, a microphone and speakers (or headset).
Attend: Before or at 11:45 am pm EST on the day of the event, login to your account on the website. Go to "My Courses", click on the title of the webinar. The link for the webinar will be listed in the course content.
Attendance is when participants access the link through their own account, attend fully, and the evaluation is completed within one week in order to receive CE credits.
Each Live Webinar at the Expo on 9/17/21 offers 1.5 CE credits for Counselors, MFTs, Social Workers and Psychologists
(Attend all three courses and earn a total of 4.5 CEs)

Counselors: Telehealth Certification Institute, LLC has been approved by NBCC as an Approved Continuing Education Provider, ACEP No, 6693. Programs that do not qualify for NBCC credit are clearly identified. Telehealth Certification Institute, LLC is solely responsible for all aspects of the programs. These courses qualify for up to 4.5 contact hours.
Telehealth Certification Institute, LLC is recognized by the New York State Education Department's State Board for Mental Health Practitioners as an approved provider of continuing education for licensed mental health counselors. #MHC-0048. Approval renewal date: 1/31/2023 
Marriage and Family Therapists: Many MFT licensing boards accept our courses or one of the approvals which we have from professional associations. You can check with your board to determine if this course would be accepted by your licensing board.
Social Workers: Telehealth Certification Institute, LLC, #1609, is approved as a provider for social work continuing education by the Association of Social Work Boards (ASWB) www.aswb.org, through the Approved Continuing Education (ACE) program. Telehealth Certification Institute, LLC maintains responsibility for the program. ASWB Approval Period: 05/02/2021 – 05/02/2024. Social workers should contact their regulatory board to determine course approval for continuing education credits. Social workers participating in these courses will receive up to 4.5 clinical continuing education clock hours.
Telehealth Certification Institute, LLC is recognized by the New York State Education Department's State Board for Social Work as an approved provider of continuing education for licensed social workers #SW-0435. Approval renewal date: 2/28/2023

Psychologists: Telehealth Certification Institute LLC is approved by the American Psychological Association to sponsor continuing education for psychologists. Telehealth Certification Institute LLC maintains responsibility for this program and its content.

Other Professionals: This activity qualifies for up to 270 minutes of instructional content as required by many national, state and local licensing boards and professional organizations. Retain your certificate of completion and contact your board or organization for specific filing requirements.
Save the date for our next events - more details and registration can be found here.
July 30, 2021: Opening up Your Therapy Notes: An Orientation and Pragmatic Guide to Practice
August 13, 2021: School Professionals Appreciation Expo
August 27, 2021: Clinical Supervision Webinar
August 20, 2021: Play Therapy for School-Related Anxiety, School Phobia, and School Refusal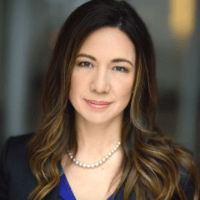 Dr. Christine Moutier
MD
Chief Medical Officer, American Foundation for Suicide Prevention
Christine Moutier, MD, serves as chief medical officer for the American Foundation for Suicide Prevention, and has testified before the U.S. Congress, presented to the White House, and at the National Academy of Sciences. She co-anchored CNN's Emmy Award winning Finding Hope suicide prevention town hall with Anderson Cooper, and has appeared as an expert in The New York Times, The Washington Post, Time magazine, The Economist, The Atlantic, the BBC, CNN, NBC and other print and television outlets.
Since earning her medical degree and training in psychiatry at the University of California, San Diego, Moutier has been a practicing psychiatrist, professor of psychiatry, a dean in the UCSD School of Medicine, and medical director of the Inpatient Psychiatric Unit at the VA Medical Center in La Jolla, treating diverse patient populations from Asian refugees to veterans to corporate and academic leaders. She also served as co-investigator for the Sequenced Treatment Alternatives to Relieve Depression study (STAR*D), a large National Institute of Mental Health trial on the treatment of refractory depression.
Dr. Moutier began her work in suicide prevention many years ago after losing physician colleagues to suicide. In addition to advocating for institutional shifts in policies and procedures which normalize help seeking for mental health concerns at individual and institutional levels, Dr. Moutier has been instrumental in highlighting the role of licensing boards in framing questions to focus on competence rather than illness. She is similarly working with other fields such as nursing, veterinary medicine, law enforcement, construction and the entertainment industry to allow all individuals to proactively manage their mental health optimally. 
Moutier has authored articles and book chapters for publications such as the Journal of the American Medical Association, Academic Medicine, the American Journal of Psychiatry, the Journal of Clinical Psychiatry, and Academic Psychiatry. She has a clinical suicide prevention handbook planned for release in early 2021. 
You can follow Dr. Moutier on Twitter at @cmoutierMD.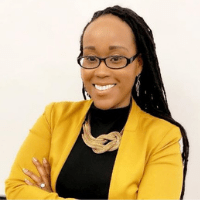 Dr. Claire Green-Forde
LCSW
Executive Director, NASW-NYC Chapter
Dr. Claire J. Green-Forde is an unapologetic social and racial justice advocate who seeks to be an illuminator and agent of change. Dr. Green-Forde is a NY based Licensed Clinical Social Worker and her work and interests focus on the intersectionality of behavioral health, criminal justice, social and racial disparities, trauma, and human development. Dr. Green-Forde firmly believes in the bio-psycho-social-spiritual model of wellness and is a strong advocate for holistic and culturally humble practices that consider both a trauma informed and neurobiological lens. She has training and experience in areas including adolescent and adult mental health, policy development, positive youth development, bullying, criminal and juvenile justice, and trauma. Dr. Green-Forde attended SUNY Stony Brook University and received a B.S. in Health Sciences with a concentration in Public Health, a B.S. in Sociology with a minor in Women's Studies, and a Master's Degree in Social Work. She obtained her Doctorate in Social Work from Capella University. She is involved in, or a member of many community and professional service organizations including Zeta Phi Beta Sorority, Inc, and currently serves as the Executive Director for the National Association of Social Workers, New York City Chapter.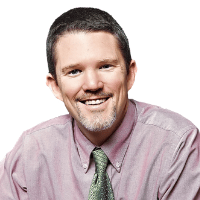 Raymond J. Barrett
LMHC, LPC
CEO of Telehealth Certification Institute, LLC
Raymond Barrett, CEO, LMHC, LPC, is a licensed professional counselor and an expert telemental health consultant/founder of the Telehealth Certification Institute (TCI). A master trainer, Ray has released over 50 high-quality courses for thousands of clinicians and healthcare providers and trained 1,919+ organizations in telehealth.
When Ray's first clients began asking for sessions over the phone, Ray quickly discovered a knowledge gap in telehealth training. Ray's inspiration for TCI came from his desire for comprehensive and practical training in telemental health for both himself and fellow clinicians. Ray's extensive review of telehealth research and literature, along with his virtual counseling, executive coaching, psychiatric assessment, and employee assistance program experience, contributed to his course design.
In a profession known for regulatory pressures, Ray emphasizes ethical telehealth delivery across the board. He continues to see a limited number of private practice clients and rigorously reviews telehealth developments to ensure his courses are up to date and meet industry-best standards.
Ray is committed to cultivating a compassionate, person-centered organization that supports clinicians, patients, and the greater healthcare community.