A death by suicide can have a lasting effect on individuals and communities.  The professional response to a suicide death, often referred to as postvention, is often led by mental health professionals who may be simultaneously impacted by the loss.  This presentation will focus on the experience of suicide grief and its impact on individuals and communities, explain what we know about suicide risk in suicide loss survivors, and share resources for clinicians to help support suicide loss survivors as well as to guide postvention efforts.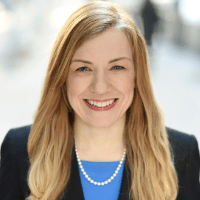 Dr. Doreen Marshall
AFSP, Vice President of Mission Engagement
Dr. Doreen Marshall, Ph.D., is the American Foundation for Suicide Prevention (AFSP) Vice President of Mission Engagement. As a psychologist with experience that spans clinical, educational, and professional settings, Dr. Marshall has been engaged in local and national suicide prevention work for nearly 20 years. Since joining AFSP in 2014, Dr. Marshall has expanded AFSP's menu of education programs for both clinicians and general audiences and revamped the infrastructure to improve program delivery through a nationwide network of chapters. In her current role, Dr. Marshall fosters partnerships and collaborations with other organizations to advance AFSP's mission to save lives and bring hope to those affected by suicide. Prior to joining AFSP, she served in a number of roles, including as a consultant for both national and state suicide prevention and postvention initiatives, which included providing suicide prevention training for the Division of Behavioral Health and Developmental Disabilities and serving on a task force of the National Action Alliance for Suicide Prevention.
Thanks to American Foundation for Suicide Prevention for their support with this course.
Launched in October 2015, Project 2025 is a high-impact, collaborative initiative developed by AFSP, aimed at the organization's bold goal of reducing the annual suicide rate 20 percent by 2025. Using a dynamic systems model approach based on what the evidence tells us about suicide, AFSP has determined a series of actions and critical areas to help us reach our goal. With this approach we reach across all demographic and sociological groups to have the greatest impact for suicide prevention and the potential to save thousands of lives within the next 10 years.
Suicide has been a major public health issue for some time. AFSP launched Project 2025 to lead a plan of action aimed at the organization's bold goal of reducing the annual suicide rate 20 percent by 2025.
Project 2025 ensures that AFSP can determine where best to reduce suicide through the most promising programs and interventions.
We know that we can't do Project 2025 alone. And, reducing the rate of suicide 20 percent will require an all-out effort from leaders across all industry sectors and communities nationwide to implement the most effective programs, policies and interventions that will save the most lives in the shortest amount of time.
From research in the suicide prevention field, we know that actions can be taken to reduce a person's risk for suicide. Effective actions can be delivered before (days, weeks, and months) a crisis arises, so that the potential for suicide may never arise or is mitigated – and a life saved. (See Firearms and Suicide Prevention area below as example.)
From the model built for Project 2025, AFSP shares examples of how many lives could be saved at a national level if we scaled up and made strategic investments, and applied the collective resources necessary to support these prevention areas over the next 10 years.