Telehealth Billing: 2023 Update
Join us for a Live Webinar on December 3, 2022 from 2:00-5:00 pm EST
This live webinar will give you the latest information about insurance billing and coverage for video and phone psychotherapy sessions, and what is believed to be coming in 2023. Will clients lose telehealth coverage, and if so, how can we prepare? This presentation will share what is known, help you formulate better questions for health plans, and dispel common myths and misconceptions.
The webinar is aimed at psychotherapists nationwide, both in- and out-of-network.
No CE credits are offered, just 3 hours of useful and instructional content.


TOPICS INCLUDE:
A review of codes and modifiers for telehealth billing (and why assumptions can be dangerous)

Will plans keep covering phone sessions, and out-of-network providers?

The best (and worst) place to find coverage info

How is documentation different for telehealth sessions?

What if you give up your office? What address do you use on claims?

Will you be paid less for telehealth sessions?

Can you work with a client in a different state? (The answer may surprise you!)

Will insurance cover interstate practice?

What ALL therapists should be thinking about now to avoid treatment interruptions.
Identify how insurance coverage of telehealth coverage is changing due to the COVID




pandemic.

Identify how to code and bill for telehealth sessions, to avoid claim denials and treatment




interruption.

Name two ways telehealth session documentation is different from in-person sessions.

Identify legal considerations before providing therapy across state lines.
This webinar does not offer CE credits, just great content.

The webinar does include the following:
* 2 hours of presentation
* 50 minutes of interactive Q&A
* course slides
* Handout: "Checking Coverage: 12 Essential Questions to Ask"
* Handout: "What to Ask a Plan When Giving Up Your Office or Practicing Across State Lines"
Register for the webinar by midnight before the event.
login and access the direct link to the webinar through your account

participate fully during the event

complete a course evaluation at the conclusion of the event

collect your certificate of attendance on your account after steps 1-3 are completed
Enroll in a course by adding it to the cart and proceeding through the check out process. Create an account (or login to yours) during the checkout process.
Prepare: Download Zoom software. Participants must use a device that is connected to adequate internet speed with a camera, microphone and speakers (or headset).
Attend: At least 15 minutes before the start time on the day of the event, login to your account on the website. Go to "My Courses", click on the title/date of the webinar. The link to join the meeting/webinar will be listed in the course content.
Attendance is automatically recorded when you use the link to join.
Enrollment in a Live Webinar does not include access to any recording of the presentation.
Cancellation Policy
Refunds are offered for webinars when 24 hours notice has been given. There is a 10% service fee for refunds.
You will also have access to many helpful resources including downloadable handouts:
"Checking Coverage: 12 Essential Questions to Ask"

"What to Ask a Plan When Giving Up Your Office or Practicing Across State Lines"

Slide handouts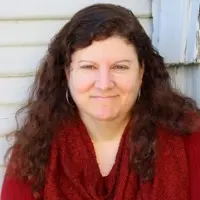 Barbara Griswold, LMFT, is author of "Navigating the Insurance Maze: The Therapist's Complete Guide to Working with Insurance — And Whether You Should" (8th edition). She has taught hundreds of trainings and provides phone consultations to therapists nationwide about insurance, progress notes, and building a thriving practice. Her mission is to help therapists feel as good about their business as they do about their clinical work. She can be contacted here