Topics covered include:
Challenges of accessibility to care and greater need now for telehealth-driven services in rural communities, and what HRSA foresees in terms of trends/issues related to access to mental healthcare in these communities.
Efforts being made through HRSA and other agencies and organizations to address the mental health needs of rural communities.
How practitioners in the "audience" can both be part of the solution and benefit by expanding their own practices into rural markets within their states.
Available resources through HRSA, including TRCs, Federal Office of Rural Health Policy, reimbursement guidance, and telehealth policy and legislation.
This free training video does not offer CEs, just great content for providers

Doris T. Barta is the Director of the National Telehealth Technology Assessment Center (TTAC), one of two National Telehealth Resource Centers. TTAC provides in-depth objective assessments for all types of telehealth technology and publishes the results of those assessments, as well as provides technology showcases during regional TRC conferences throughout the US. Ms. Barta has worked in the telehealth field since 1992, .serving in the capacity of a telehealth network director as well as in the role of fund development for telehealth. Ms. Barta also served as the Principal Investigator for the Northwest Telehealth Resource Center for 10 years, advance the development, implementation, and integration of telehealth through sharing information, leveraging resources and creating a synergistic telehealth community. The NRTRC represents seven western states (Alaska, Idaho, Oregon, Montana, Utah, Washington and Wyoming). Through her wealth of experience in program planning and operations, Ms. Barta continues to assist healthcare organizations, networks, and providers implementing cost-effective telehealth programs serving rural and medically underserved populations, with a special emphasis on program development through shared training and expertise.
Presentations include HIMSS International Conference, American Telemedicine Association annual Conference, presentation(s) for HRSA.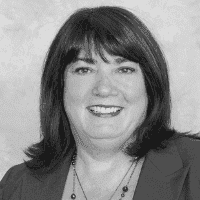 Details about Doris Barta, MHA, CTPM
Dr. Elizabeth Krupinski is a professor and Vice-Chair for Research at Emory University in the Departments of Radiology and Imaging Sciences at Emory University School of Medicine in Atlanta. She received her Bachelor of Arts from Cornell University in Ithaca, New York; her Master of Arts from Montclair State University in Montclair, New Jersey; and her Doctorate from Temple University in Philadelphia. All of her degrees are in experimental psychology. Her interests are in medical image perception, observer performance, medical decision making, and human factors. Dr. Krupinski is Associate Director of Evaluation for the Arizona Telemedicine Program and Co-Director of the Southwest Telehealth Resource Center. She has published extensive research in these areas, and she has given presentations at national and international conferences. She is past chair of the SPIE Medical Imaging Conference, past president of the American Telemedicine Association, President of the Medical Image Perception Society, and past chair of the Society for Imaging Informatics in Medicine. She serves on a number of editorial boards for both radiology and telemedicine journals, and she is the co-editor of the Journal of Telemedicine & Telecare. Dr. Krupinski serves regularly as a grant reviewer for the NIH, DoD, TATRC and other federal, state, and international funding agencies, and she has served as a member of a number of FDA review panels.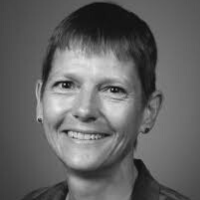 Details about Elizabeth Krupinski, Ph.D
Jonathan Neufeld, PhD, is Program Director of the Great Plains Telehealth Resource and Assistance Center (gpTRAC), a federally funded technical assistance program housed at the University of Minnesota Institute for Health Informatics. The Center provides telehealth training and consultation to interested healthcare providers across the Great Plains region.

Experience:
Dr. Neufeld has consulted on a wide range of projects related to rural health and telehealth over the past 15 years. He has presented at national conferences and published peer-reviewed articles in the fields of telemedicine, clinical decision support tools, mental health services evaluation, and clinical outcomes.
Details about Jonathan Neufeld, Ph.D