Supportive adults are vital to the social-emotional health of students now more than ever. We must continue to create and develop restorative strategies to assist students through the loss and transition within their academic and social spheres. COVID-19 has challenged students and families in balancing health, academics, and mental and emotional wellbeing. This presentation discusses practical ways in which counselors, faculty and staff can best support students and families through and beyond COVID-19.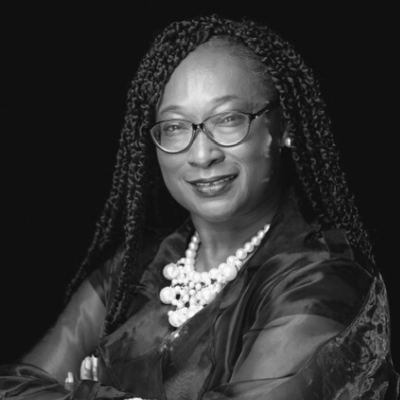 Dr. Christine Brown Richards
Educator, Counselor, Facilitator, Motivational Speaker, Entrepreneur and much more is what you get with Dr. Christine Brown Richards.
     Lifelong Learner: Dr. Richards is a Rochester native and a graduate of the Wilson Magnet High School in Rochester, NY. She attended Central State University in Wilberforce, Ohio where she received a Bachelor of Arts degree in Political Science and Criminal Justice; her Master of Education and Human Development was earned at the University of Rochester; her Certificate of Advanced Study in Educational Administration at the State University of New York at Brockport; and her Education Doctorate in Executive Leadership from St. John Fisher College.
     Professional Leadership: Dr. Richards serves as Assistant Principal with Wayne Finger-Lakes BOCES. She is the Vice President of the Gates Chili Central School District Board of Education and a newly minted Adjunct professor for Monroe Community College. Dr. Richards is a member of various professional organizations including: Alpha Kappa Alpha Sorority Inc., Black Women's Leadership Forum, and the Greater Rochester MLK Commission. She has been a facilitator/speaker for workshops and trainings on the local and national level. She also volunteers her time with various other community organizations.
     Business Sense: She is the co-founder of BSB: Beautiful Shades of Brown, a mentoring and social skills enhancement organization for (youth and young adult) women and the Chief Operating Officer of China Eyes Productions. She is also a Co-Founder of GirlTrek ROC!, a women's health focused organization based in Rochester, NY.
     Among her many accolades, Dr. Richards is passionate around her work with youth/young adults, families. She enjoys bringing people together for friendship, fun and fellowship. Her hobbies include: reading, shopping, dancing and being with family/friends. She is a proud daughter, wife, mother, sister and friend who believes in the philosophy "you're never too old to learn".