Why should graduate students receive training in telemental health?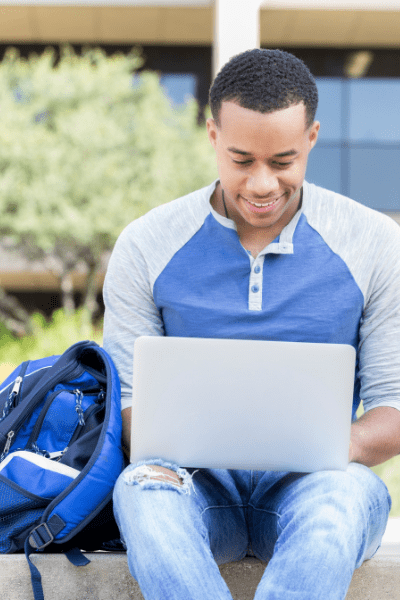 Evidence-based telemental health training
Behavioral health graduate programs prepare students to offer the highest standard of care for the populations they serve. Despite an increased need to "go remote", students often do not have the digital health proficiency to offer telemental health services in a way that is ethical and effective. Evidence-based telemental health training can make all the difference in preparing students to offer the highest quality care through virtual means.

Our training streamlines the teaching process for faculty and supervisors, reducing the stress and uncertainty of transitioning students to telehealth.
Join 58 other universities taking the step towards telehealth proficiency for their staff, faculty, or graduate students.
The TeleMental Health Training (THTC) Certificate Program
is designed to provide clinicians and students with the ethical, legal, technological, and clinical framework for conducting telehealth sessions effectively.


State-of the-art telemental health curriculum that balances theory with practical application
Curriculum is reviewed for accuracy, balance, and consistency by an outside advisory board representing the fields of counseling, psychology, and social work
Schools may either require students to access TCI-branded curriculum, or access a dedicated instance tailored for your school
Developed and taught by an experienced, highly-regarded instructor who is also a practicing clinician and well-known expert in the telemental health field
Online curriculum is plug-and-play, and housed by TCI for easy access and updates
Curriculum is regularly updated to keep content accurate and current



Recognition
TCI is approved as a continuing education provider by the following organizations:
The National Board for Certified Counselors (NBCC)

Association of Social Work Boards (ASWB)

The Association of Additions Professionals (NAADAC)

American Psychological Association (APA)
In addition, well-known providers of on-demand mental healthcare
encourage their clinicians to take the THTC training
Expertise
TCI's Telemental Health Training Certificate (THTC) curriculum was developed by Raymond Barrett, a practicing licensed mental health counselor and sought-after guest speaker on telemental health topics, and is reviewed by an outside advisory committee representing psychology, counseling, and social work
Focus
At TCI, telemental health training isn't just something we do--it's
all we do
Longevity
The Telehealth Certification Institute has been providing telemental health training since 2014, and has trained more than 20,000 professionals to date
Customer Satisfaction
Our website (telementalhealthtraining.com) reflects more than 500 testimonials from individuals who have taken our training
How Does My School Purchase the THTC Training?
We offer two ways to acquire our training.  Simply choose which method works best for your program:
Option 1: Curriculum License (1-, 2-, or 3-year licenses available)

Benefits:
Your school's training housed on a dedicated, highly-secure website
One-year access to the training and resources
Co-branded course pages with your school's logo and colors
Pricing:

Option 2: Per-Student Tuition

Benefits:

Students have access to training and resources for 1 year

Registrations can be purchased in advance based on how many students will need training.
Cost per Registration
1 registration: $429
2 - 9 registrations: 10% off
10 - 29 registrations: 15% off

30 - 99 registrations: 20% off

100+ registrations: 25% off

 
Unused courses can be rolled over to next university calendar year