First Annual Clinical Supervision Series
FREE Interdisciplinary Conference on Clinical Supervision
CE Credits for behavioral health clinicians
Friday, March 12, 2021 - Details
Date: Friday, March 12, 2021 - 1:00 pm - 2:30 pm EST
Topic: Special Considerations when Supervising Child Therapists

Learning Objectives:
Describe the value of clinical supervision in maximizing play therapists' skills and experiences.
Develop a personalized philosophy for clinical supervision to help guide play-focused session planning, energy, and interactions.
Leverage play therapy tools, resources, and exercises to help supervisees develop self-care regimens that promote resiliency.
Speaker:
Sarah Dooling
Friday, April 9, 2021 - Details
We do not provide recordings of live events. Whenever possible, live events are converted into online self-study courses.
Register now for the 1 CE Self-Study of Ruby L. Blow's "Supervising Therapists Through Life's Challenges" (recorded 11/13/2020)

Register now for the 1 CE Self-Study of Dr. Paula J. Britton's "Infusing Postmodernidm into Mental Health Supervision" (recorded 12/11/2020)

Register now for the 1 CE Self-Study of Dr. Kristy Christopher-Holloway's "Competency-Based Approach to Group Supervision: Supervisor Multicultural Humility, Supervisee Self-Efficacy, and Client Satisfaction" (recorded 01/08/2021)

Registration coming soon for the 1 CE Self-Study of Dr. Malcolm Horn's "Navigating Licensure Supervision Within an Organization" (recorded 02/12/2021)
Ruby L. Blow, MA, LPC, NCC, BCC, CPCS, ACS,BC-TMH
Ruby Blow is a licensed professional counselor in the state of Georgia. Her current practice focus is professional development and she provides tele-supervision and tele-consultation. Her services include both group and individual modalities. She is a leader in the field of clinical supervision practice and has been in practice for 22 years. In 2012, Ruby won the Counselor Educator of the Year Award in the state of Georgia from the Professional Counselors Association. She has worked with mental health professionals in the area of clinical development from the beginning of her career. She taught for 10 years as an adjunct faculty member at Argosy University Atlanta. During her time as a clinical instructor, she led students in their practicum internships as their instructor of record. She gained experience in distance supervision leading all online sections of practicum/internship seminar. Ruby is an approved clinical supervisor and a board certified telemental health provider.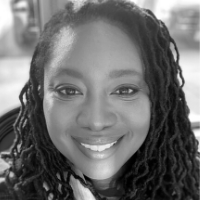 Details about Ruby Blow (11/13/2020 Supervision Instructor)
Dr. Malcom Horn, PhD, LCSW, LAC, SAP, MAC
Malcom Horn-Charnesky started her career working with the elderly and adults with disabilities. She has over 10 years of progressive clinical experience working with the complex diagnoses that often accompany addictions and co-occurring disorders. Malcom started working specifically with addictions in 2006 when she moved to Billings and started working at Rimrock. She coordinates the continuing education for licensed staff, ensuring they have opportunities to appropriate continuing education units to improve their skills and ability to meet the needs of clients. Malcom also supervises and coordinates the internship program and ensures all learning objectives are met. She provides educational lectures and workshops to patients and community members and also conducts adjunctive group, family, and individual therapy.
Malcom received her Master's in Social Work from Walla Walla College, is a Licensed Clinical Social Worker and is licensed by the state of Montana as an Addiction Counselor. She also has accreditation from the NAADAC (National Association of Alcohol and Drug Addiction Counselors) as a Masters level Addiction Counselor. She is a SAP (Substance Abuse Professional) certified by the DOT through NAADAC as well as the only nationally certified intervention professional (NCIP) in Montana. Malcom was the President of the Montana Association of Drug and Alcohol Counselors from 2015-2017 and is the current regional vice president for the national association. She is the president of the Montana chapter of the National Association of Social Workers and teaches two courses at Montana-State University-Billings. Malcom completed her Ph.D. in psychology in April of 2019.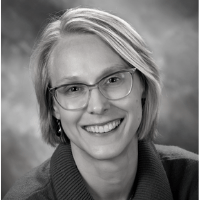 Details about Dr. Malcom Horn (02/12/2021 Supervision Instructor)
Dr. Paula J. Britton, PhD, LPCC-S, licensed psychologist (Ohio)
Paula J. Britton, Ph.D., is a professor in the Dept. of Counseling at John Carroll University. She has been the Coordinator of the Practicum/Internship program there for over 28 years. She is also a psychologist in private practice, and the owner/presenter for a supervision training business in the state of Ohio. She has presented over 100 workshops locally and nationally. She has a plethora of publications in the areas of supervision, LGBTQ issues in counseling and counselor education.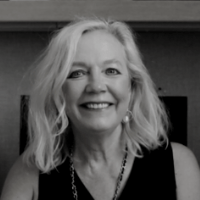 Details about Dr. Paula Britton (12/11/2020 Supervision Instructor)
Sara Dooling, MSW, LCSW, RPT-S
Sarah Scott Dooling is a Licensed Clinical Social Worker and a Registered Play Therapist - Supervisor specializing in play therapy. Sarah teaches graduate-level classes at two San Diego universities, and facilitates creative, interactive professional development workshops for clinicians and educators. She is employed at Escondido Union School District and also works in private practice.
Read more about Sarah Scott Dooling here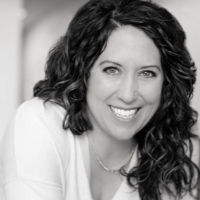 Details about Sara Dooling (03/12/2021 Supervision Instructor)
Dr. Kristy Christopher-Holloway, EdD, LPC, NCC, BC-TMH, ACS, PMH-C
Dr. Kristy Christopher-Holloway is an Assistant Professor at Lindsey Wilson College in the School of Professional Counseling, the founder and director of New Vision Counseling Center, LLC, and founder of New Vision Consulting and Training, LLC, both located in Georgia. She is a Licensed Professional Counselor, a National Certified Counselor, a Board Certified Tele-mental Health Provider, a counselor supervisor, and certified in Perinatal Mental Health. She works with racial and ethnic minority women experiencing infertility trauma, birth trauma, reproductive loss, and issues related to maternal mental health.
Dr. Christopher-Holloway is a national and international speaker with a focus on topics such as African Americans and mental health, the psycho-emotional impact of infertility in African American women, perinatal mood disorders, the strong Black woman syndrome, generational trauma, cultural competence/humility, and more. She has received numerous honors, including the Breakthrough Award for Outstanding Research awarded by the National Board of Certified Counselors, in recognition of her work related to mental health and infertility.
Read more about Dr. Kristy Christopher-Holloway here
Details about Dr. Kristy Holloway (01/08/2021 Supervision Instructor)
Dr. Sonja Sutherland, PhD, LPC, ACS, BC-TMH
Dr. Sonja Sutherland was born and raised in Brooklyn, New York. She is the founder and CEO of Legacy Changers Worldwide, an organization dedicated to providing family education and mental and emotional wellness resources. The Legacy Changers Worldwide umbrella has provided support through the Legacy Changers Counseling Center, The Family Healing Room, VASAYO, and previously as host of a local Atlanta talk-radio show focusing on family relationships and mental wellness. In addition, Dr. Sutherland provides postgraduate training and supervision through Legacy Professional Development & Training.
Dr. Sutherland is an Associate Professor of Counseling at Richmont Graduate University's School of Counseling. She also serves as the Dean of Assessment, Planning & Accreditation, overseeing program and institutional accreditation. In the field for 22 years, she is a Licensed Professional Counselor (LPC) in the state of Georgia, an NBCC Board Certified Telemental Health Counselor (BC-TMH), and an NBCC Approved Clinical Supervisor (ACS). She earned her PhD (Counselor Education and Supervision) from Regent University, Masters of Science (Professional Counseling) from Georgia State University, and Bachelor of Science (Psychology) from New York University.
Dr. Sutherland's experience encompasses provision of therapy in the private practice, psychiatric residential, in-home, and outpatient mental health settings, for adolescents and adults, through individual, group, couples, and families. She has provided training, and researched and published in the areas of counselor cultural competence development and training, provision of culturally-informed clinical intervention and supervision, and social justice advocacy. Her research interests include counselor cultural competence development, counselor supervision, and evidence-based treatment within residential settings for commercially sexually exploited youth. Within the last 5 years, Dr. Sutherland has provided training, researched, and published in the areas of counselor cultural competence development and training, provision of culturally-informed clinical intervention and supervision, and social justice advocacy.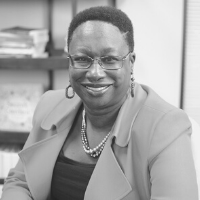 Details about Dr. Sonja Sutherland (04/09/2021 Supervision Instructor)
Clinical Supervision Forum Sponsor