It's Complicated: Ethical Issues, Maintaining Factors and Barriers to Treating Eating Disorders
Join us for a Live Webinar on January 27, 2023 from 10am-5pm EST
6 Ethics CE hours available for behavioral health clinicians
Eating disorders have a profound impact on an individual's overall health and psychosocial functioning. In severe cases, eating disorder symptoms can result in the need for intensive treatment or other necessary medical interventions such as tube feeding or involuntary hospitalization for either medical or psychiatric reasons. The reality of providing treatment to individuals with severe eating disorders is that clinicians should expect to be faced with ongoing ethical and legal questions regarding how to best safely provide care, while also honoring our client's autonomy and above all, doing no harm.
This course examines the many maintaining factors that can negatively impact treatment progress and recovery and increase client and clinician risk. Participants will learn strategies for evaluating and applying ethical decision-making models to complex circumstances that can arise, including questions when client choice and autonomy directly conflict with best practice and treatment guidelines. The field is beginning to recognize but is struggling to reckon with, the primary struggle of profound barriers to accessing care for marginalized individuals. These barriers exist along a continuum from lack of prevention efforts and adequate identification of warning signs to lack of ED-specialized training for healthcare providers. From the impact of implicit bias in assessment procedures that result in a missed or incorrect diagnosis, to the myriad of financial barriers created by the U.S. healthcare system this workshop will explore how to overcome those barriers to expand access to quality, specialized eating disorder care.
Learning Objectives:
Identify the maintaining factors that inhibit treatment and recovery from eating disorders.

Discuss at least two sociocultural influences that impact the development and maintenance of eating disorders.

Apply an ethical decision-making model to the treatment of complex eating disorders.
Dr. Melanie Smith is is presenting four webinars in January and February 2023. Completion of all four webinars offers participants the Eating Disorder Training Certificate (EDTC). You can enroll in the webinars individually or as a bundle for a reduced price of $595 (a $125 savings.) Last chance to enroll in the bundle is midnight EST before the first event.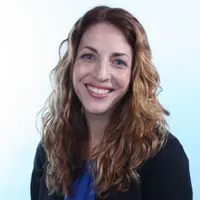 Melanie Smith
PhD, LMHC, CEDS-S
Melanie Smith, PhD, LMHC, CEDS-S, is the Director of Training for The Renfrew Center for Eating Disorders. In this role, she provides ongoing training, supervision and consultation to clinicians across disciplines for the purpose of continually assessing and improving competence in the treatment of eating disorders. Dr. Smith is co-author of The Renfrew Unified Treatment for Eating Disorders and Comorbidity Therapist Guide and Workbook (Oxford University Press), is a Certified Eating Disorders Specialist and Approved Supervisor, and is a Certified Therapist and Trainer for the Unified Protocol for the Transdiagnostic Treatment of Emotional Disorders (UP). In addition to her work with the Renfrew Center, Dr. Smith maintains a telehealth private practice specializing in the supervision and consultation of registered mental health counselor interns (Florida) and individuals seeking eating disorder specialist certification through the International Association of Eating Disorders Professionals (iaedp).
You can find more information about Dr. Smith here and the Renfrew Center here.